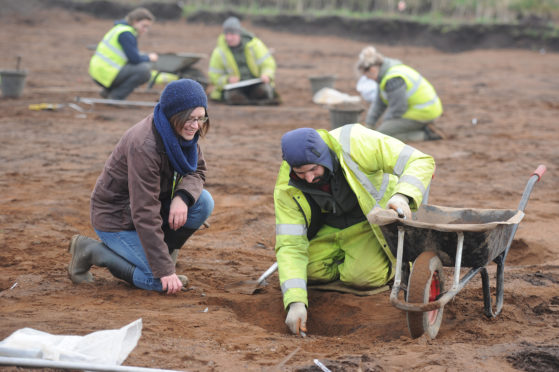 Ongoing revelations surrounding a Neolithic settlement discovered in Carnoustie have fuelled hopes a permanent home can be found for the "once-in-a-lifetime" treasure trove of artefacts discovered on the site.
Tests on samples by GUARD Archaeology taken from the Balmachie site next to Carnoustie High School have confirmed it is the most extensive site of its kind in Britain.
Radiocarbon dating evidence has also revealed it is far bigger and older than previously thought.
Interest in the discovery was ignited when a remarkable haul of ancient artefacts, described as being of international significance and unrivalled in Scotland, was unearthed.
They included a gold-decorated spearhead, a bronze sword and a leather and wooden sword sheath which is believed to be the best preserved late Bronze Age scabbard in Britain.
The discoveries in 2016 and 2017 led to calls for a museum to be established in Carnoustie to display the items.
Following the latest revelations Angus councillor David Cheape, independent member for Carnoustie and District, has again called for a display area in the town to ensure the finds are put on local display.
He said: "That has been our wish as Carnoustie councillors, that the actual artefacts can be retained within the burgh of Carnoustie somewhere.
"We always hoped there might be a place for them to be on show but where that could be is anyone's guess at the moment.
"The last thing we want is them to be removed, taken off somewhere and possibly put into an archive and not put on show."
There is no dedicated museum in Carnoustie at present but Mr Cheape said this need not be an obstacle.
"I'm sure there is some place we could put this on display without going to the extreme of building something permanent," he added.
Treasure trove rules mean items are claimed automatically by the Crown and must be reported to the Scottish Archaeological Finds Allocation Panel.
The panel is responsible for recommending to the Queen's and Lord Treasurer's Remembrancer which museum should be allocated any finds.
Angus Council previously said it would be making the case for the retention of the finds in the Angus area.
A council spokesman said: "We continue to liaise closely with GUARD Archaeology and look forward to receiving their final report before considering our part in the future display of any artefacts."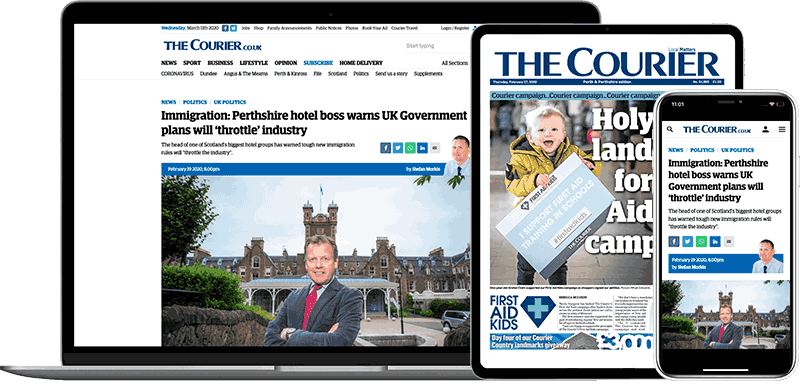 Help support quality local journalism … become a digital subscriber to The Courier
For as little as £5.99 a month you can access all of our content, including Premium articles.
Subscribe