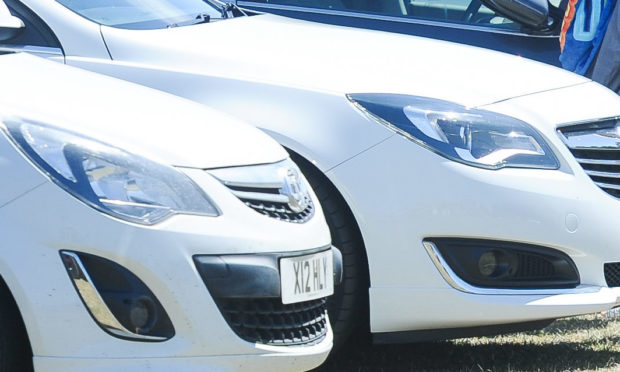 A major employer has pleaded with Angus Council not to bring in a workplace parking tax that "many would be unable to bear".
Finance Secretary Derek Mackay announced last month local authorities have the option to implement the levy, in which people would be charged to park at work to generate more income.
Under the plans, employers would potentially be charged for each parking space – but fears have been raised they would pass these costs on to their employees.
Yvonne Ritchie, managing director of Brechin Castle Centre, said: "As managing director of one of the larger employers in Brechin, I feel very strongly this would act as yet another disincentive to maintain and increase jobs in a predominantly rural town, or indeed anywhere else.
"At Brechin Castle Centre and our associate business, Peggy Scott's at Finavon, we currently employ around 90 full and part-time regular staff," she said.
"The public transport service does not work for any of our staff who work varied rotas so they are obliged to travel to and from work in their own transport, where, in both cases they park on private land."
She said if the workplace parking tax is imposed "the extra cost will fall on businesses".
"We cannot disincentive staff by making work more expensive for them, which, despite the move towards the full living wage, is a cost that many would be unable to bear.
"I do hope the Scottish Government will pay close attention to responses to their proposed consultation on the workplace parking tax from businesses across Scotland which I do not doubt will be very much along the above lines."
Yvonne added many of her staff travel to work from outwith Brechin, adding: "At the weekends when we are at our busiest and require most staff on shift, no buses operate to the site".
Unite the union has also written to all council leaders representing Scotland's 32 local authorities calling on them to rule out implementing the workplace parking levy.
Unite Scottish Secretary, Pat Rafferty, also requested that all Scottish local authorities oppose the devolution of the levy following a lack of consultation with all key stakeholders other than the Scottish Green Party.
Angus Council is yet to decide whether to implement the tax.
A spokesman said: "We are aware the Scottish Government budget included plans for a workplace parking levy and await full details of the proposal to determine how this might affect Angus."