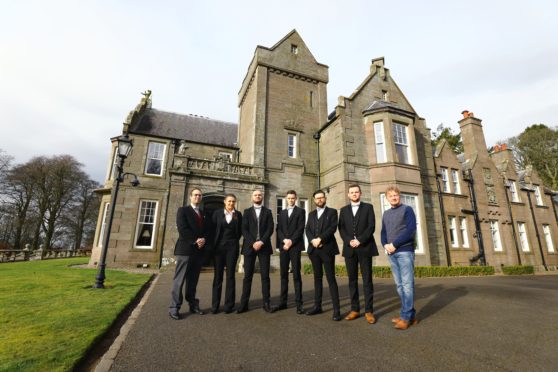 The former butler of opera legend Luciano Pavarotti is passing on his skills to people from deprived communities in Angus.
Simeon Rosset – who has also served A-list stars, royalty and former Prime Minister Tony Blair – has been conducting a free butler school at Turin Castle near Forfar.
Six people aged between 18-30 who are underprivileged or unemployed are being taught over the four-week course and will be given help to find a job at its conclusion.
Mr Rosset has worked as an exclusive international butler in castles, shooting estates, super yachts and places across Europe but now wants to prove the profession is open to anyone.
His courses include the practical stuff, such as silver service training, house management, etiquette and protocol.
But he also places emphasis on posture and dress code.
Mr Rosset said: "I decided to do a free butler school because I wanted to help the young people and because I believe the industry needs an injection of 'fresh blood'.
"Rosset Bespoke Butlers are a Scottish butler company specialising in castles and high level clients and we also run the butler school.
"I believe this to be the only free butler school in the world and we are very excited that it is happening right here in the beautiful setting of Angus."
Mr Rosset said butlering was for everyone, despite the "elitist" stereotype.
"For some reason over the past decade the job has been seen as an elitist position," he said.
"The clients are elite by their very nature but anyone can be good at being a butler no matter what their background."
He said the students in Forfar had come a long way in a relatively short space of time and he has already received inquiries which could lead to their future employment.
The students have also received training from Alastair Warwick-Nelson, who is the chief executive of the European Etiquette Academy, after he jumped on a plane from Beijing to offer his services free of charge.
Mr Rosset – who has also provided butler services for Kylie Minogue, Bono, Quincy Jones, Cliff Richard and David Beckham – said he had great memories of his time serving Pavarotti.
He looked after the late Italian opera singer while he was performing in Kent in 2004 and said he was "an incredible person to work for".
"It was fantastic working for him and an amazing experience," he said.
"He's the star that stands out for me above all others.
"For someone with such an incredible personality he was a very humble man.
"There has never been as famous an opera singer and there never will be again – he was incomparable.
"I had an amazing relationship with him and he gave me front row tickets for a show in Hamburg after I worked for him which also included entry to the after-show party.
"It was a priceless experience and something that I still very much cherish."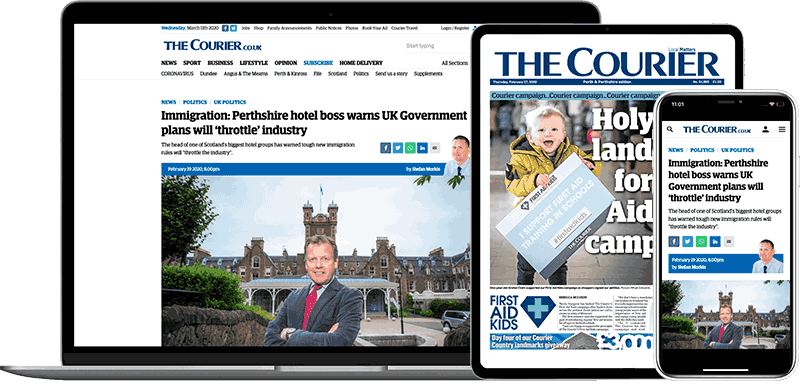 Help support quality local journalism … become a digital subscriber to The Courier
For as little as £5.99 a month you can access all of our content, including Premium articles.
Subscribe