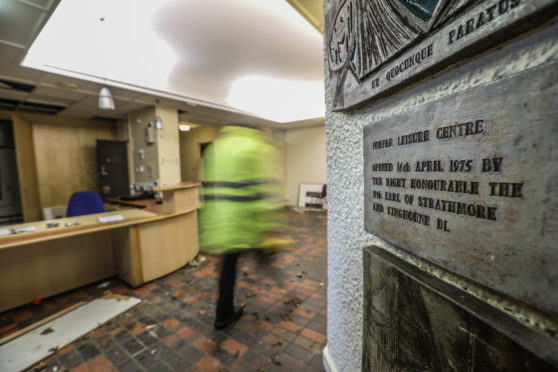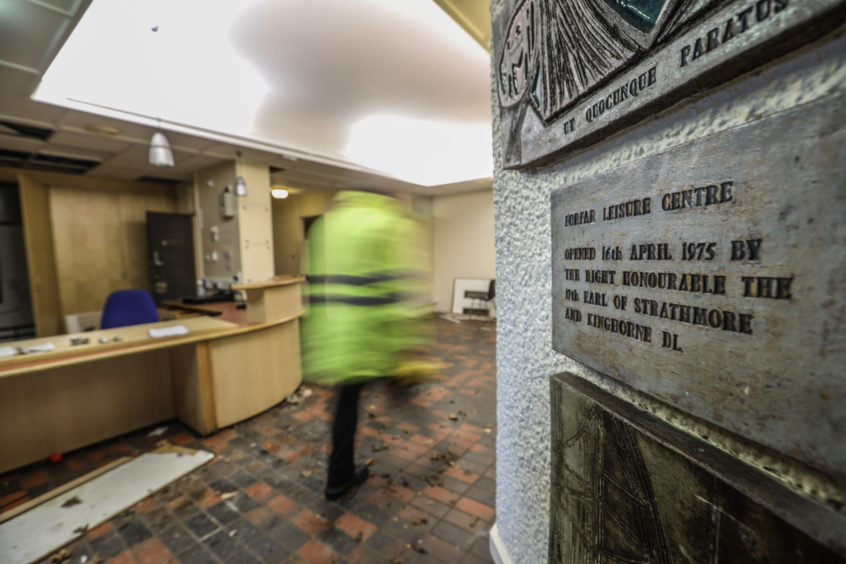 Campaigners have secured a stay of execution for Forfar's Lochside leisure centre after taking their fight to Scotland's highest civil court.
In the latest twist to the controversy surrounding the planned six-figure demolition of the 40-year-old building at Forfar Loch country park, a Court of Session judicial review action has brought an Angus Council pledge the wrecking ball will not swing without full written notice being given to those determined to save the centre.
Parties leading the battle to hang onto the facility say they believe that is as good as an interim interdict preventing the destruction and they now hope to force a full community consultation over its future.
The judicial review petition, in the name of housing developer Mark Guild and town hotelier Donald Stewart, was lodged at Edinburgh's supreme civil court in the wake of a Forfar Community Council meeting where the demolition decision was branded "unlawful".
In a joint statement, the parties said: "In response, Angus Council have now offered us their legal undertaking that they will provide us with a full seven days' written notice of their intention to progress the demolition of Lochside leisure centre.
"Our legal team advise us that in practical terms this provides the same protection to Lochside leisure centre as the achievement of the interim interdict for which we petitioned the Court of Session.
"We are pleased to accept this legal undertaking not to proceed to demolish without further notice from Angus Council and hope, in the near future to enter into positive and meaningful discussions with them on how to save Lochside leisure centre."
It added: "Our objective now is to permanently reverse their decision to demolish, to work alongside Angus Council, to consult fully with the public and, together, to secure a bright and viable future for Lochside leisure centre for the benefit of the local community for a great many years to come.
"We wish to take this opportunity to say a big thank you to the community of Forfar and district, to the great many local people who have supported us every step of the way and finally, to Angus Council for, at last, listening."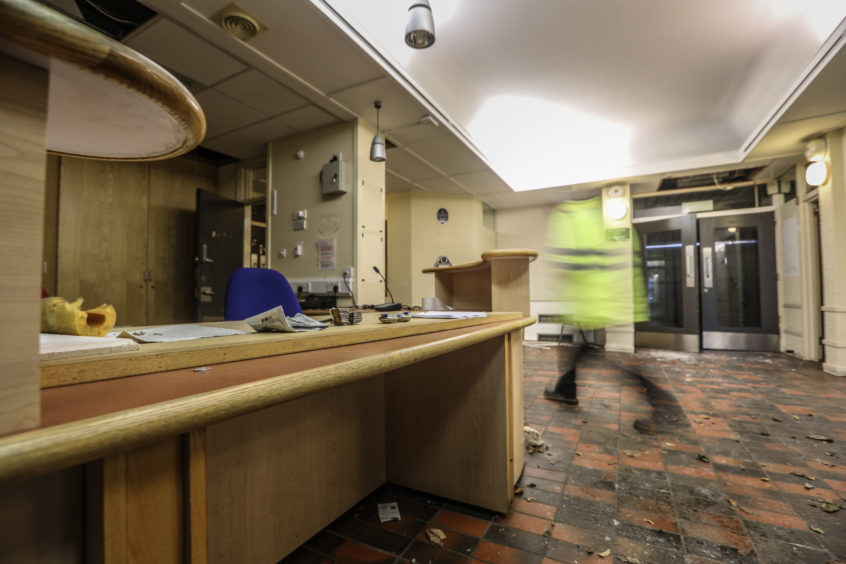 Mr Guild commissioned an engineer's report which subsequently indicated 30 years of life left in the property, whilst Royal Hotel owner Mr Stewart had a £30,000 offer to buy the building rejected.
A council spokesperson said: "Angus Council can confirm that a petition for Judicial Review has been served in respect of its decision to demolish Lochside leisure centre.
"We are currently considering the terms of the petition and will respond in due course.
"Given that the matter is now the subject of legal proceedings, the council will not be making any further comment at this time."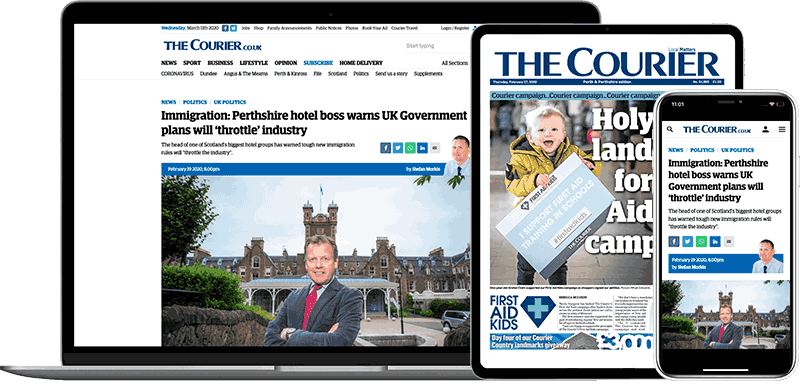 Help support quality local journalism … become a digital subscriber to The Courier
For as little as £5.99 a month you can access all of our content, including Premium articles.
Subscribe