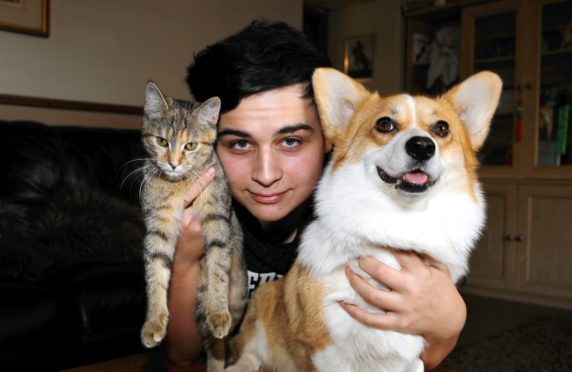 A Courier country Crufts Corgi is already a winner in her Angus home after taking on the role of mum to a litter of orphaned kittens.
As she goes for glory in the Birmingham arena of the world's biggest dog show later this week, two-year-old Dream will be leaving behind the family moggy, her best friend after tragedy turned the myth of fighting like cats and dogs on its head.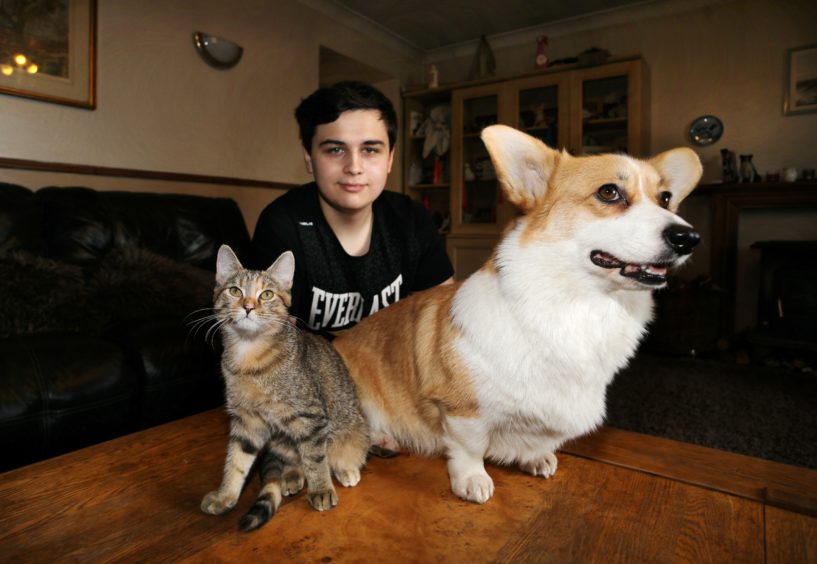 A Welsh Pembroke Corgi – the breed loved by The Queen – Dream is owned by the Logie family from Barry, near Carnoustie, whose connection to the canine spectacular stretches back more than 20 years.
The family's Crufts record includes success in agility, obedience and showing, most recently with their Large Munsterlander gun dogs.
Owner Nicky Logie admitted Dream was an unexpected addition to the pet clan, but has surprised them in every way.
"We didn't particularly like Corgis and I thought they were maybe a bit snappy, but we couldn't have been more wrong because she has been absolutely great," she said.
The stand-in mum role came after the family cat, Roo was run over and killed last October.
It left her five newborns facing an uncertain future, but Dream quickly stepped up to the surrogate role.
"The kittens were just days old and they needed a lot of care," said Nicky.
"We got a milk replacement from Parkside vets, where my daughter works, but it was difficult to stimulate them to do the toilet to keep their bodies working.
"Dream was there when they were born but she had kept her distance.
"When she saw I wasn't doing very well with the kittens she nudged my arm out of the way and immediately stepped in to encourage them.
"Every two hours she was there for the feed, cleaning them and looking after them until they were weaned.
"All of the kittens thrived and we kept one, Spruce, who is still Dream's pal," said Nicky.
The Carnoustie Corgi is a contender in Crufts' post-graduate bitch category, which gets under way on Thursday and will see around 27,000 dogs and 165,000 spectators flock to the NEC Birmingham.
"She's still quite young but it's great to be there with her. Everybody knows Dream and everybody loves Dream," said Nicky.