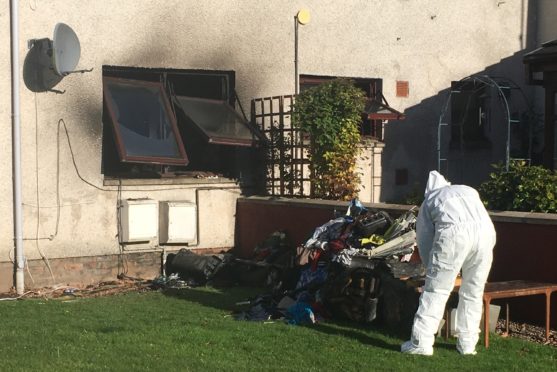 Sparks igniting lighter fluid have been named as the most likely cause of an Angus fatal fire tragedy which a new report has revealed was "most probably accidental".
The Brechin blaze ripped through the River Street home of Graham Stewart on the afternoon of November 9.
Mr Stewart, who lived alone and was in his early 50s, was pulled from the burning ground-floor flat but, despite desperate resuscitation attempts outside the property, died within hours.
In the aftermath of the tragedy involving a man neighbours described as a friendly figure, reports emerged the victim has been warned about setting fires outside in the weeks leading up to the incident.
A detailed investigation report forming part of the latest quarterly Scottish Fire and Rescue Service statistics for Angus has now revealed the most likely cause of the fierce blaze and set plans in motion for a multi-agency case conference to see what, if any, lessons may be learned.
Crews from Brechin, Montrose and Arbroath raced to the scene just after 4pm, along with paramedics who treated Mr Stewart after he was pulled from the flames.
The SFRS report states: "A joint fire investigation with Police Scotland was conducted the following morning.
"The investigation found that the fire was most probably accidental and started by sparks from a lighter igniting lighter fluid.
"Information relating to the deceased had been passed between SFRS, Police Scotland and Angus Council following previous events at the property. These events had led to certain interventions being actioned by partners."
"Following this reportable incident going through the due process with the Procurator Fiscal, a multi-agency case conference will be convened to review the circumstances.
"The case conference will take into account all factors surrounding the fatality, and will aim to put in place a multi-agency programme to reduce the re-occurrence of a similar type of incident."
Mr Stewart's death was the second fatal Angus fatality of the reporting year, against an annual target of zero.
There were, however, no non-fatal accidental dwelling fire casualties during the third quarter of the year, a statistic which has not been achieved during any other quarter in the past five years.
SFRS officials say the year to date non-fatal casualty figure of eight keeps the area will on track to be well below the annual target of 21.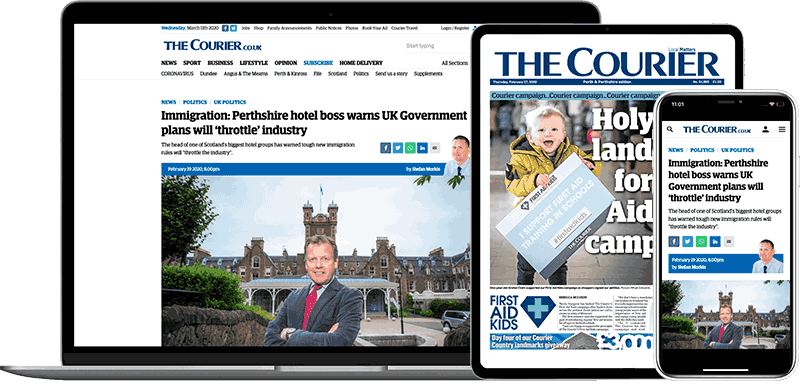 Help support quality local journalism … become a digital subscriber to The Courier
For as little as £5.99 a month you can access all of our content, including Premium articles.
Subscribe