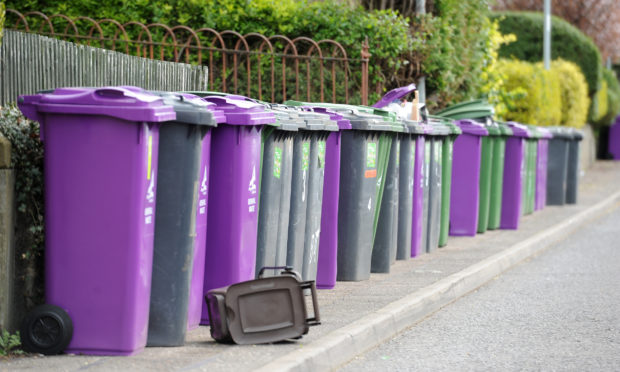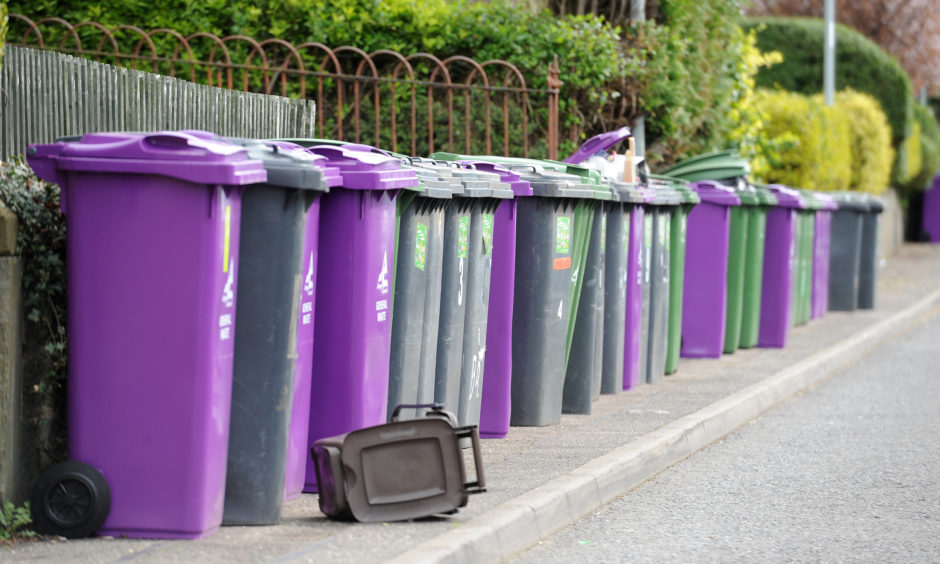 Bin collection bosses remain bullish over being able to keep complaint rates at a tiny level when controversial late-night collections come into place across Angus next month.
From April 1, the county's refuse service is to switch to a two-shift pattern, moving from the current 7am to 3pm arrangement to alternating 6am to 2pm and 2-10pm collections.
The threat of industrial action continues to hang over the area after Unite union members voted overwhelmingly to proceed to a strike ballot on the proposal.
While the outcome of that will not be known until later this month, councillors have approved changes connected to the new system, including a requirement for bins to be at the kerbside by 6am – an hour earlier than present.
The authority is also tightening up on procedures relating to missed bin collections but believes it will be able to maintain a complaint rate of close to zero.
Under the changes a missed bin collection must be reported within two working days.
If reported outside that time, the council will not to return to collect the bin.
"When a missed bin is reported several days after the bin was due to be collected there is unlikely to be a suitable collection vehicle working in the area that can be redirected to collect the bin," said a report to communities committee councillors.
The report added: "Where a food waste bin has been missed due to collection crew error, the council will only return if it is operationally feasible to do so.
"This is required to reduce the costs and operational disruption caused when we are required to send a collection vehicle a considerable distance to collect a very small amount of food waste."
Brechin and Edzell SNP councillor Kenny Braes said: "There are changes afoot and they won't be popular with everyone, but what are the levels of complaint we currently have?"
Senior service manager Stewart Ball told Mr Braes: "In terms of missed bins, we treat them initially as a service request rather than a complaint.
"There were just over 3,000 in the last 12 months. To put that in some sort of context there were around seven million bin collections, so that represents something in the order of 0.04%."
The official added; "Last year was had 15 that were treated as complaints out of the seven million collections."