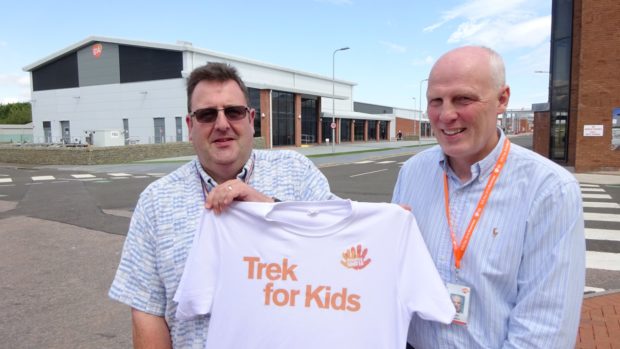 An Angus man is preparing to embark on the challenge of a lifetime in the mountains of Ethiopia as the only Montrose staff member in a global charity initiative led by healthcare giant GSK.
Site statistician Robin Nicolson will fly the flag for the Angus facility as one of 40 people from GSK and Save the Children who will take on the challenge of Africa's fifth highest peak in the week-long adventure later this month.
The Trek for Kids initiative involves GSK employees selected from 39 global offices in 25 countries worldwide and 51-year-old Robin is hoping his experience as a trained mountain leader will stand him in good stead during the 14,736-foot ascent of Ras Dashen in Ethiopian's Simien Mountains.
Robin learned of his successful selection for the challenge last July and since then has been involved in months of preparation for the trek.
"I am so incredibly proud to be picked for Trek for Kids," he said.
"I have always wanted the opportunity to do something as adventurous as this, which is completely out of my comfort zone, whilst at the same time doing something for the good of others."
He added: "Whilst I am used to climbing the Munros, this challenge is on a different scale.
"Dealing with heat, altitude, bugs and a different culture will make this an amazing and challenging experience".
Trek for Kids is part of GSK's global partnership with Save the Children and aims to raise £182,000 for the charity, most of which will support a vaccination programme for mothers and children in Ethiopia.
GSK covers all costs to participate in the challenge but have asked all those selected to help raise £4,550 each through fundraising and donations.
Robin has smashed through that target, raising more than £6,000, and can be supported at www.justgiving.com/fundraising/RobinNicolson
"I am representing primary and antibiotics manufacturing, which consists of eight manufacturing facilities around the world, where Active Pharmaceutical Ingredients (API's) are manufactured," he said.
"I am immensely humbled by the support from colleagues, family, friends and local businesses.
"Save the Children is a very important charity and I'm looking forward to understanding more about the work their partnership with GSK is achieving in Ethiopia.
Following the trek, Robin will visit a Save the Children project to gain an insight and understanding of the support given.
He added: "This is an aspect of the trip which I am particularly looking forward to, although I expect it to be thought-provoking.  This will really motivate future support for Save the Children when I return to Angus".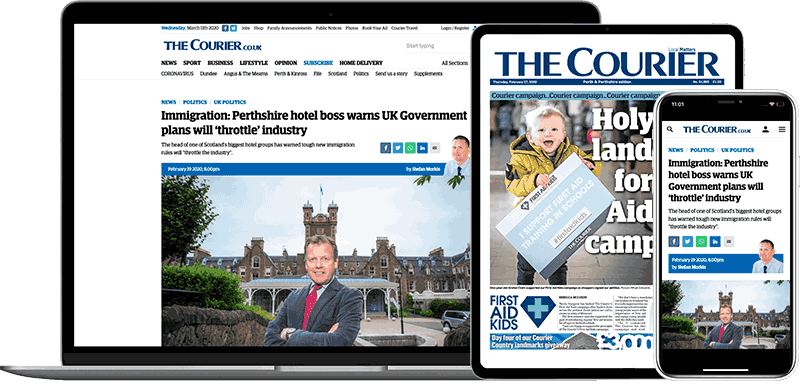 Help support quality local journalism … become a digital subscriber to The Courier
For as little as £5.99 a month you can access all of our content, including Premium articles.
Subscribe