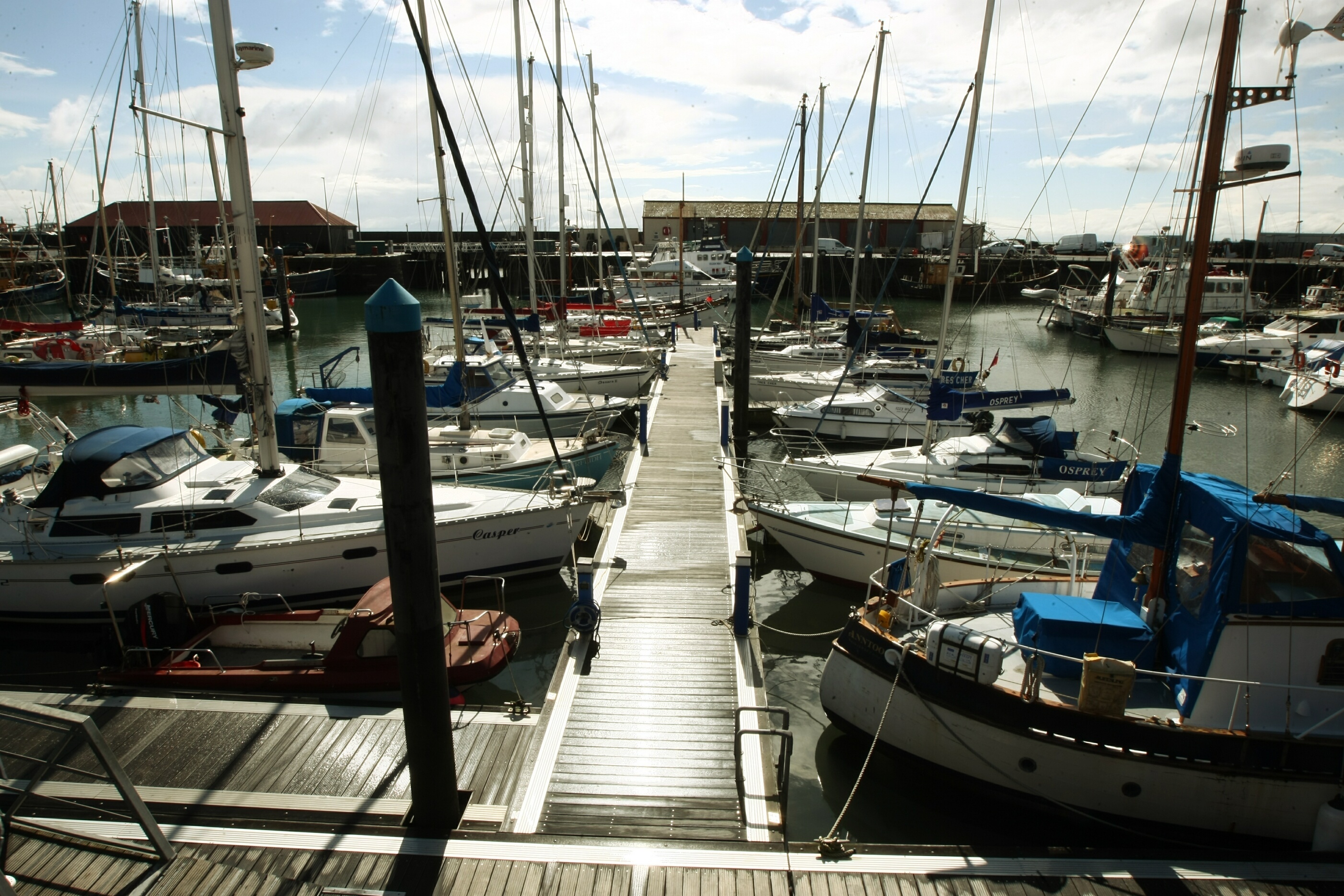 A tourism-boosting expansion of Arbroath marina could be in place to welcome early summer craft to the Angus port.
Angus Council is looking to clear the hurdle of securing a marine licence for a five-figure project which will see an additional pontoon added to the outer harbour area, with confidence high that the berths will be in place in late spring.
The development will deliver additional capacity for the marina, which has witnessed a modern-era transformation into a bustling leisure craft port-of-call welcoming visitors from around the coast of the UK and abroad in growing numbers.
Arbroath East and Lunan Conservative councillor Derek Wann, who sits on the council's harbour consultative committee said: "I am delighted to see that we are hopefully adding an additional pontoon to our successful marina.
"The proposal is for a pontoon with fingers on one side to go in to the outer harbour at Arbroath.
"This would sit parallel to the boatyard and provide additional berth space for the harbour."
He added: "Angus Council applied for funding from NESFLAG (North East Scotland Fisheries Local Action Group) and received £54,165.
"The works have been awarded and we are currently going through an application for a marine licence to carry out the works.
"Subject to the marine license, we hope to put the pontoon in place in April/May."
"The new pontoons will allow fare-paying passenger boats offering angling and sightseeing trips to be safely berthed away from the quay, making boarding for the public much safer than going up & down quayside ladders.
Some of the current commercial creel boats will also be able to use the remaining pontoons.
One of the additional pontoons being installed will be allocated for use by visiting pleasure craft, allow any night-time arrivals when the dock gates to the inner harbour are closed to safely berth in the outer harbour.
Last year's harbour figures revealed the 53 annual and six visitor berths continue to operate at maximum capacity, with a waiting list of more than 30 boats.
Between April and August last year almost 200 boats visited Arbroath, with an average berth rate of 2.6 nights.
The pontoon project is not believed to have been adversely affected by the recent unexpected collapse of part of the old harbour wall which has left the council facing a six-figure repair bill.
A section of the Ballast Quay, which protects the channel into the outer harbour, fell into the sea in late January.
Interim works to shore up the collapsed section included the placing of rock armour and the authority is now working on a permanent repair which it is hoped will get underway in the coming months.
A combination of poor maintenance and dredging operations being conducted too close to the wall were blamed for the collapse by one harbour user, who said repairs previously carried out annually had not been completed in recent years.