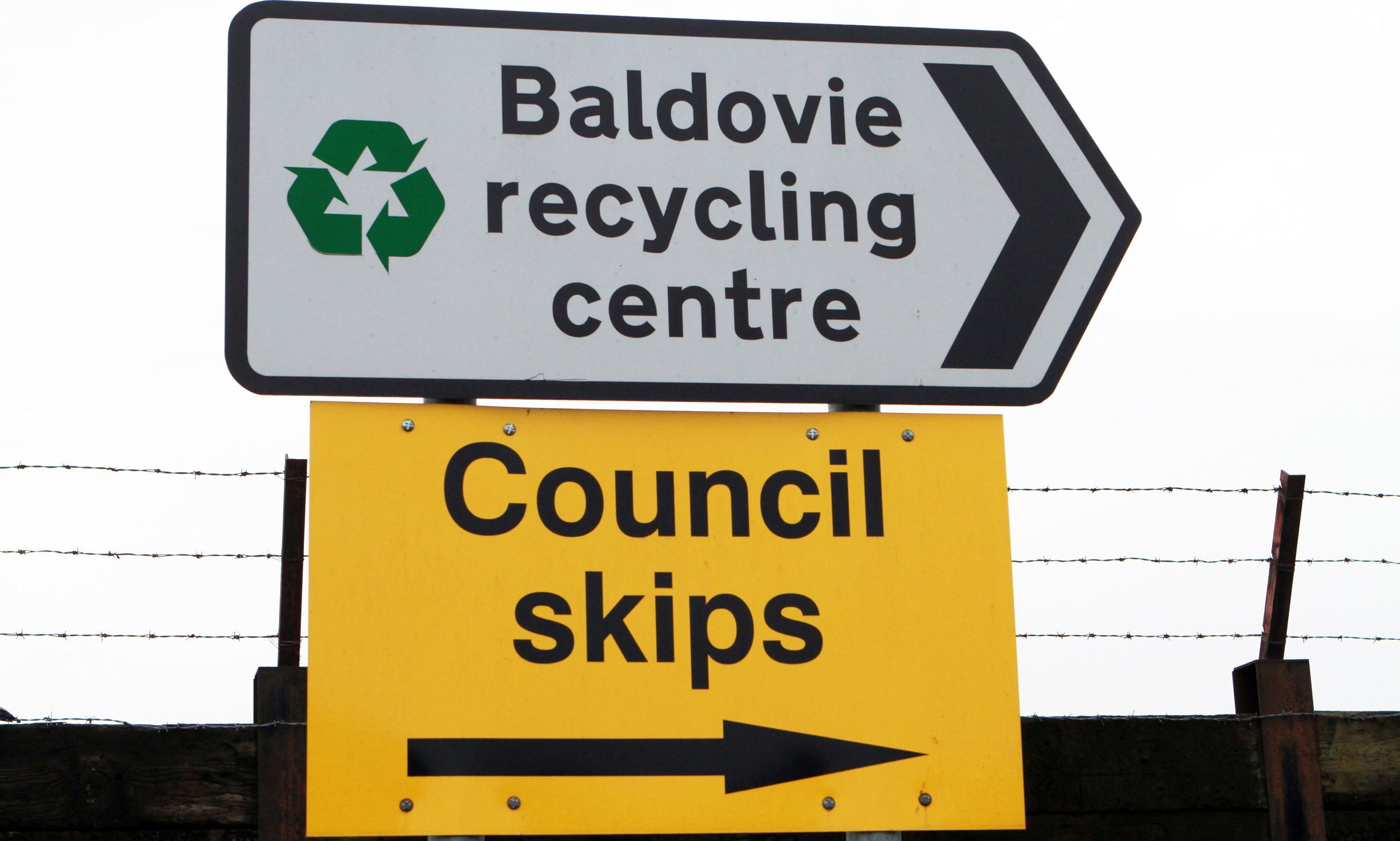 Dundee has slammed the brakes on Angus residents crossing the border to dump their rubbish in city skip sites.
The withdrawal of the existing informal arrangement will now leave some rural residents facing a 40-mile round trip to dispose of general waste in Arbroath.
The ban has reignited calls for an urgent reversal of a recent decision to stop Monifieth and Carnoustie skip sites from accepting non-recyclable materials.
Permits for vans and trailers being used to dispose of waste at the Baldovie and Riverside recycling centres will only be available for Dundee residents this year.
Dundee City Council is urging people in Angus to "please use the facilities provided by your local authority".
Monifieth and Sidlaw councillor Beth Whiteside said: "Councillor Sheila Hands has previously asked for a formal agreement to be put in place with Dundee to ensure that Sidlaw residents have access to facilities in Dundee.
"This has never been done, and with the withdrawal of the informal arrangement, this leaves Sidlaw residents with a 40-mile round trip to dispose of general waste which is clearly unacceptable.
"I don't blame Dundee for removing this facility – if Angus are unwilling to formalise the arrangement and pay for the service, it is unrealistic to expect Dundee to subsidise them.
Skips spat continues beyond budget with Monifieth councillor in the firing line
"A new, fit-for-purpose centre to serve South Angus is the logical solution and I've asked that finding a suitable site becomes a priority in the development of the next local plan.
"In the meantime, a general waste facility should be re-instated in Monifieth/Carnoustie."
Four Angus centres – Brechin, Carnoustie, Kirriemuir and Monifieth – now only accept recyclable items.
Only the bigger sites at Arbroath, Forfar and Montrose still handle general waste.
Carnoustie independent councillors Brian Boyd and David Cheape proposed an alternative budget last month, which would have seen Carnoustie and Monifieth's existing sites closed and a new £2.4m shared facility created to accept general waste.
The paper was defeated but the discussions generated outrage in Dundee when Monifieth and Sidlaw Lib Dem Ben Lawrie suggested South Angus residents could instead use facilities at Baldovie.
Mr Boyd said residents were being short changed.
"Every other locality in Angus has a place to take refuse," he said.
"There has been no economic impact assessment undertaken, no consideration for those without their own vehicles and a costly trail to Arbroath for many who can least afford it and no consideration whatsoever for the elderly in Monifieth or Carnoustie."
Carnoustie SNP councillor Mark McDonald said: "Angus South residents are forced to go to Arbroath to dispose of general waste and this seriously needs looked at again."
An Angus Council spokesman said it would monitor the situation but decisions on the provision on waste and recycling facilities in Dundee were a matter for the city council.
He said: "Across Angus, our seven modern recycling centres and kerbside collections provide a range and depth of service that works for our residents and the environment and is aimed at maximising recycling opportunities.
"Our focus on increased recycling and more efficient use of our people, equipment and premises is key to delivering savings while retaining recycling centres in all seven Angus burghs."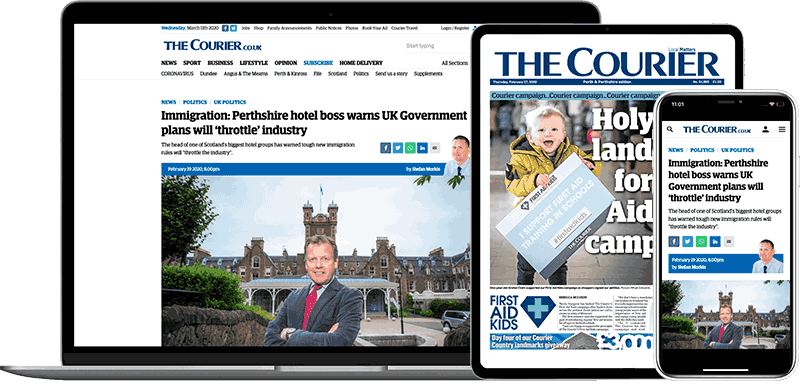 Help support quality local journalism … become a digital subscriber to The Courier
For as little as £5.99 a month you can access all of our content, including Premium articles.
Subscribe