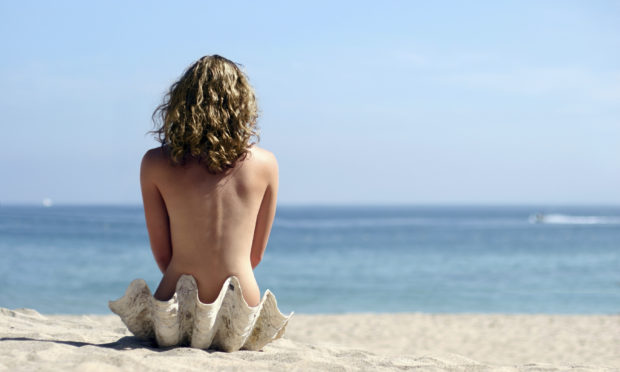 It was the day Angus came a goose pimple away from joining the likes of St Tropez as a nudist hotspot.
The county's chilly conditions might not make it the obvious option for unclothed capers, but Monifieth was once in the running to become the first place in Britain to open a bare-all beach.
Dundee District Council received a request from the Central Council for British Naturism 40 years ago and identified an area of beach at the east end of Monifieth, next to the army camp, caravan site and golf courses.
The notion was not exactly welcomed with open arms.
Monifieth West councillor Dorothy Pattullo said at the time that she wanted to give the idea the cold shoulder and described nude bathing as "socially unacceptable in this country".
She said: "I imagine the sight of people running about naked would not be very good for golfers' handicaps."
And while she noted the potential to bring in additional tourists she warned the downsides of the idea were no laughing matter.
"Monifieth has a great many elderly people who would be rightly disturbed by nude bathing at the beach," she declared.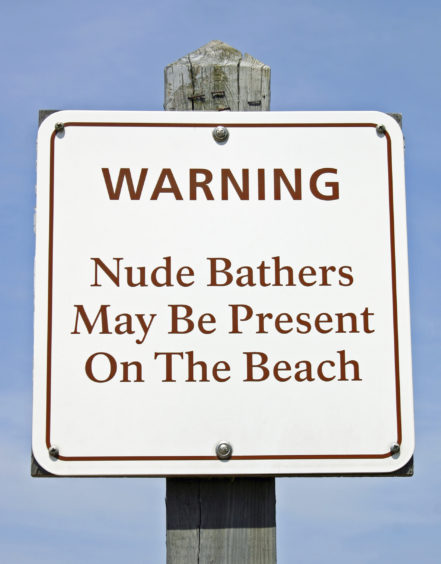 "If the naturists want to take off their clothes it is all right with me – but not in public and certainly not in Monifieth."
Monifieth West councillor Ian Mortimer was also against the notion, warning nudists were at risk of freezing to death, while the Rev David Jamieson of Panmure Church said anyone who wanted to strip off on the east coast of Scotland must be "off their heads".
The recreational services committee eventually turned the idea down by the barest of margins with convener Peter Arbuckle's casting vote deciding the issue.
The issue arose after the Central Council for British Naturism wrote to a total of 142 coastal towns.
Brighton eventually became the first major resort to officially set aside part of its seafront to nudists.
Councillor Eileen Jakes, a 47-year-old grandmother and sea-front landlady, said the beach would increase tourism to the town and in her bid to persuade her fellow-councillors to agree to the scheme she passed round photographs of herself bathing topless in Ibiza.
The beach officially opened on April 1 1980 but its existence was threatened in 1983 when the majority Conservative group on Brighton council vowed to close it down saying it was "a disgrace to the town".
However the nudist beach remains to this day.
Monifieth and Sidlaw SNP councillor Beth Whiteside said the close call was one of the racier episodes in the Angus town's history.
"At the time, Monifieth was under the control of Tayside Regional Council, who turned the request down for reasons best known to themselves," she said.
"Was it prudishness, or concerns over the vagaries of the Scottish climate? I wonder how today's Angus Council would have dealt with a similar request."