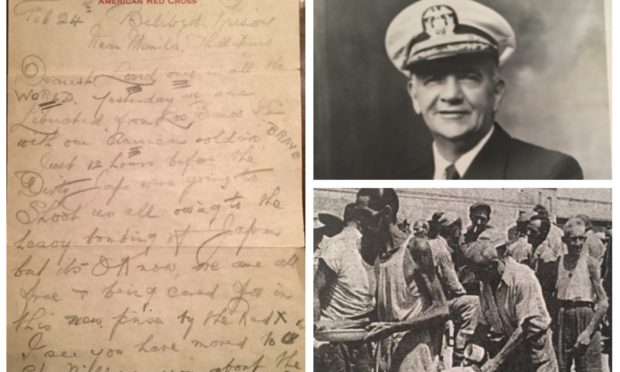 When David Melville Nicoll left his home city of Dundee, his dream was to pursue a naval career.
The teenage seafarer could never have imagined he would cheat death three times in two world wars.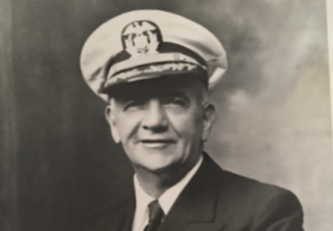 Mr Nicoll earned the dubious honour of being one of the few captains whose ships were sunk in both the First and Second World Wars.
As a Japanese prisoner of war, he was just hours from execution – having been ordered to dig his own grave – when allied troops stormed his camp and saved his life.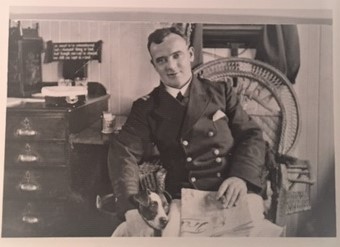 Relatives of the war hero, who settled in the USA, are returning to the city of his birth and want to track down descendants who can share stories of his remarkable life.
Rising to the rank of Captain, Mr Nicoll met and fell in love with Coalany Everingham while docked at Sydney, Australia, and they married in a ceremony on board his ship, the Suruga.
His granddaughter, Barbara Bross said: "He was one of the few captains whose ships were sunk in both world wars.
"During World War I, his ship was torpedoed by a German submarine off the coast of Italy, and in World War II, his tanker, the Gertrude Kellog was bombed in Manila Bay by the Japanese three days after the attack on Pearl Harbour."
At almost 57 years old, Mr Nicoll suffered severe shrapnel wounds and was imprisoned by the Japanese at the infamous Los Banos POW and civilian internment camp for the next three and a half years.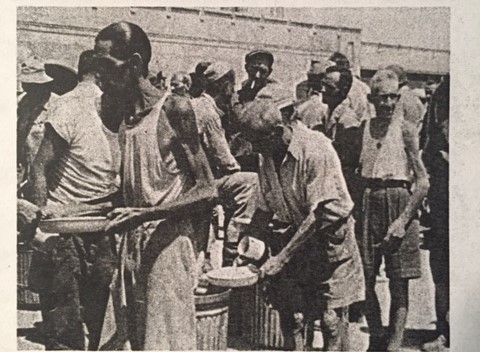 As the war turned against the Axis powers, the treatment of the prisoners, already inhumane, became increasingly sadistic.
By February 1945, it was clear that victory for the Allies was imminent, and the camp guards ordered Mr Nicoll and some of his fellow prisoners to dig their own graves.
However, with just twelve hours before they were due to be executed, a combined US and Filipino force launched an audacious attack on the camp via land, air and sea.
The operation, later celebrated as one of the most successful rescue operations in modern military history and described by American General Colin Power as "the textbook airborne operation for all ages and all armies" saw Mr Nicoll and more than 2,000 other prisoners released.
On his return, Mr Nicoll promoted the sale of war bonds and later captained another merchant ship, the Texas trader.
He passed away in 1955 at the age of 70 in Altanta.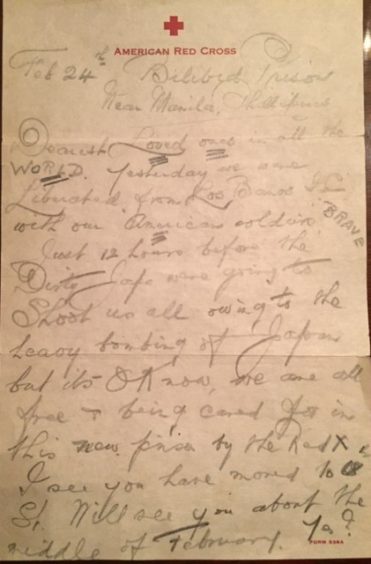 As his granddaughter and her husband prepare to visit the city of his birth, the search is on to find any relatives, with the hope of a family reunion in October.
Mrs Bross, who vividly remembers her grandfather as a loving and generous man said: "David was born in Castle Street in Dundee, in either 1884 or 1885 and later lived with his mother Alice and grandparents, John and Elizabeth Nicoll at 6 Garland Place.
"John was also a ship's captain, and an account of the sinking of his whaling the ship, the Cornwallis by ice floes in the Davis Strait was reported in the Dundee Courier in 1885."
Anyone who believes they may be related to David Nicoll, is asked to email Barbara on: btbross@gmail.com