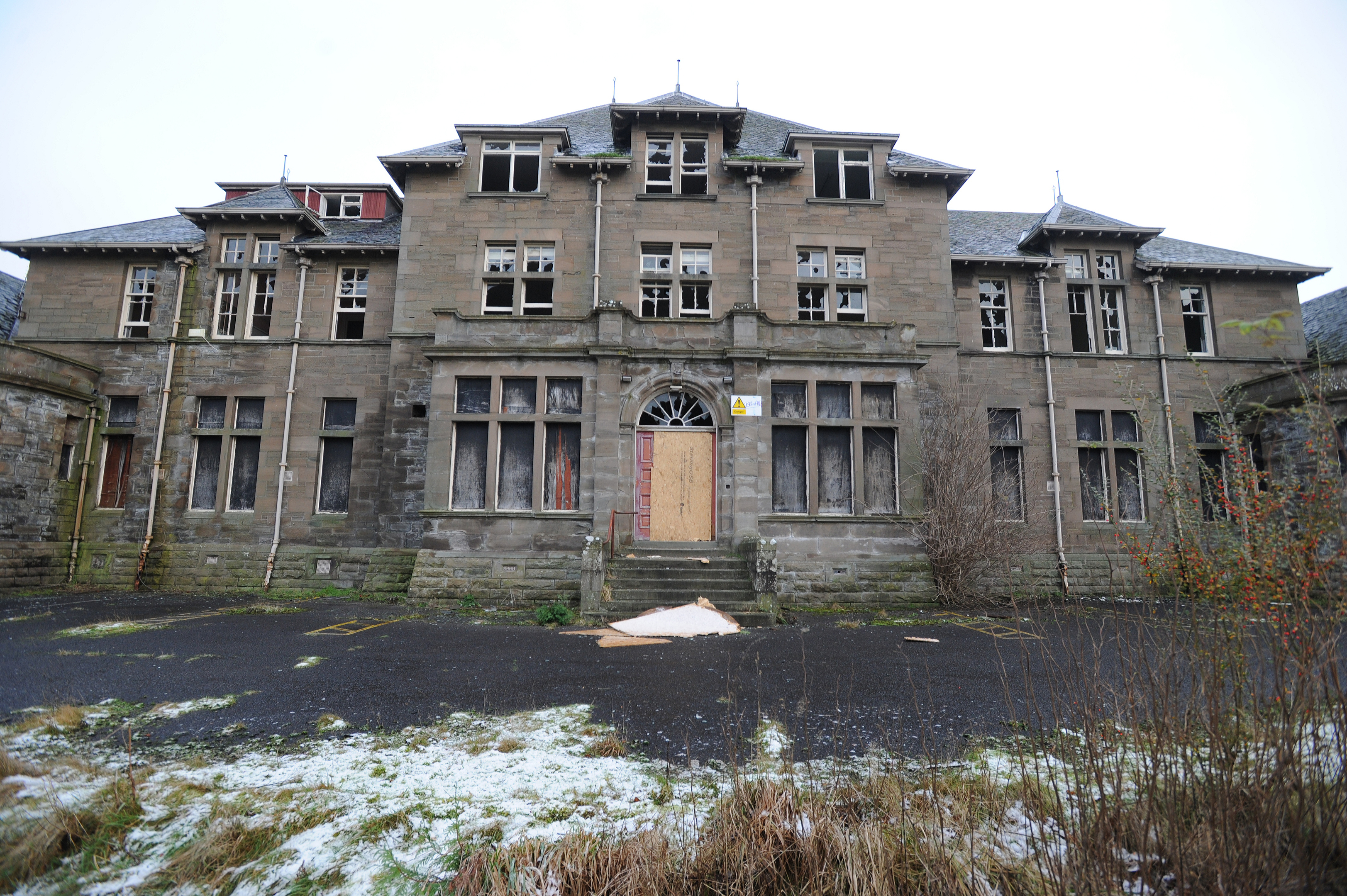 Firefighters have been praised for their efforts in driving down a shocking trend in deliberate blazes at a derelict Angus hospital.
Since 2013, Scottish Fire and Rescue Service crews have been mobilised to tackle almost 30 deliberate incidents at the old Strathmartine Hospital.
A third of the cases took place during the spring and summer months of 2017.
The site, previously a hospital and orphanage for people with learning difficulties, has been empty for 15 years – and has become a notorious spot for deliberate fires, vandalism and anti-social behaviour.
However, following the continued efforts of SFRS and Police Scotland colleagues, call-outs to the disused complex have fallen – and there have been no incidents of fire at the site since September last year.
Firefighter Scott Symon welcomed the news but said there was no room for complacency.
The SFRS station manager for Angus said: "It absolutely goes without saying that we prefer to prevent fires – not fight fires.
"I am pleased to note this reduction, which follows significant multi-agency initiatives to educate the people on the dangers of deliberate fire-raising – but we will not become complacent."
He said the old Strathmartine complex had become a magnet for anti-social behaviour  – especially during the spring and summer months.
"Making the trip out to these old derelict buildings has been a rite-of-passage for young people locally for more than a decade," he said.
"Our crews, alongside Police Scotland colleagues, have worked tirelessly to educate kids on the very real dangers of simply entering these empty buildings – they are locked and boarded up for a good reason.
"To deliberately start a fire inside these unsafe structures is not only reckless – it could lead to devastating consequences."
Mr Symon said the site was also frequented by a range of people, from photographers to urban explorers.
"We can't emphasise enough the potential dangers of entering these unsafe structures – you are putting your life at risk, plain and simple," he added.
He was speaking as the Scottish Fire and Rescue Service continued its #StampItOut Spring safety campaign.
The former hospital continues to be targeted by vandals, despite the site being boarded up, and ground floor openings to the listed building being blocked up with concrete.
More than 200 new homes were earmarked for land at the former hospital, alongside redevelopment of the main building and the creation of other community facilities.
Scottish Government ministers issued planning permission in principle and Angus Council planning chiefs have been in touch with the site owners in an effort to establish intentions and timescales for the redevelopment of the site.