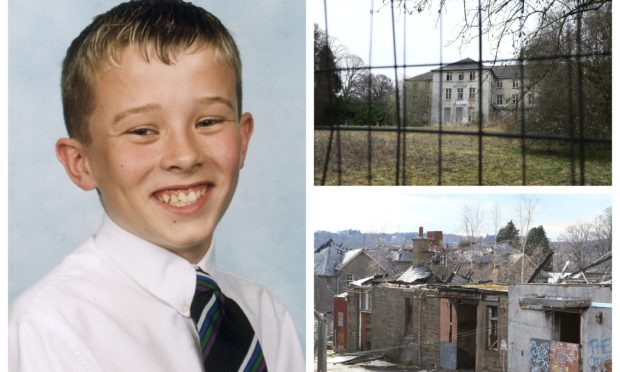 The mother of a 13-year-old Dundee boy who died after a fall at a derelict mansion house has called for Strathmartine Hospital to be razed to the ground before history repeats itself.
Jonathan Hayburn's mother Gaynor Robertson successfully campaigned for the demolition of Baldovan House after the 2002 tragedy and has now turned her attention to the former hospital.
She spoke out in the wake of deliberate fire-raising at the stricken site on Sunday and said the bulldozers must be brought in or there will be another tragedy.
The former hospital is still targeted by vandals, despite being boarded up, while ground floor openings to the listed building are blocked with concrete.
"Jonathan would have turned 30 on Thursday and no other family should have to endure the torment we have suffered over the past 17 years," said Gaynor, who is from Carnoustie.
"Believe me – nobody should have to go through that. There are a lot of kids in the area and they are curious.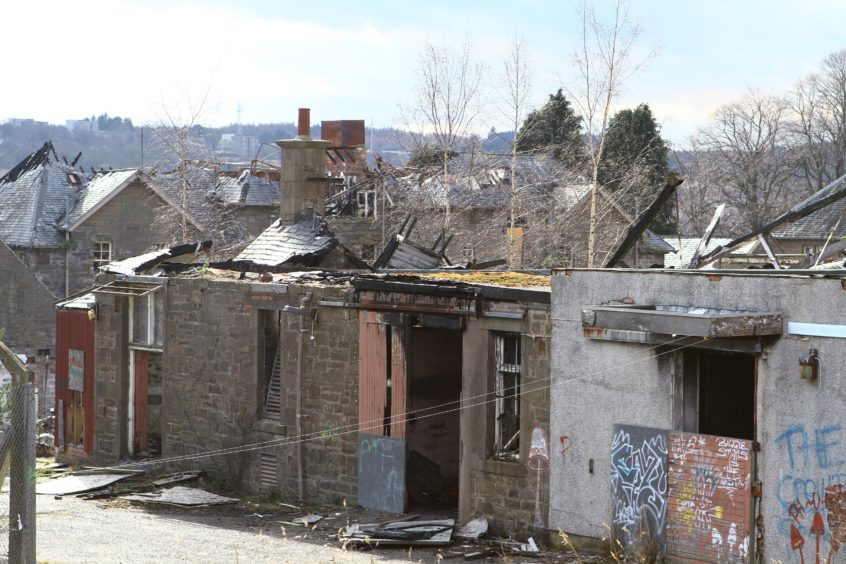 "It's an abandoned building and it is proving to be a magnet for youngsters – just like Baldovan House was when Jonathan was alive.
"Strathmartine Hospital was once a beautiful building but it has been left to rot and it's dangerous.
"It's got a horrible history and it's not worth saving. Sunday's fire made me relive what happened to Jonathan all over again – this week of all weeks when I am especially emotional.
"I'm determined that history isn't allowed to repeat itself. This building has to be knocked down."
More than 200 homes were earmarked for land at the former hospital, alongside redevelopment of the main building and the creation of other community facilities.
Scottish Government ministers issued planning permission in principle and Angus Council planning chiefs have been in touch with the site owners in a bid to establish intentions and timescales for the redevelopment.
Karen McAulay, a Strathmartine Hospital preservation campaigner, said: "Overall, the best option would be for the site to be developed as a matter of urgency.
"This would provide security, guarantee a successful outcome for the Listed Buildings, and put an end to the ongoing, costly saga."
An Angus Council spokesman said: "Site safety and security is the responsibility of the owner.
"Council officers make regular visits to the site and highlight any concerns they have.
"We have has contacted the owner's agent requesting an update."
The hospital was decommissioned in the late 1980s and closed in 2003.
Tragic death of popular teenager shocked the city
Baldragon Academy pupil Jonathan 'Jon Boy' Hayburn died after a fall while playing at Baldovan House at Strathmartine in 2002 at the age of just 13.
Jonathan – an ice hockey fan who followed Dundee Tigers and the Detroit Redwings – suffered major swelling to the brain after falling from the loft area.
The popular but shy second-year pupil, who lived in Fintry, eventually lost his battle for life in Ninewells Hospital on his mum's 33rd birthday.
It was only the second time Jonathan had been at the mansion.
He went there after school with a group of friends.
Angus Council, which was the planning authority with responsibility for Baldovan House, took immediate action to make the building safe after the accident.
Jonathan's mum Gaynor started a petition urging the authorities to demolish the B-listed building where her son died.
Angus development control committee members eventually approved a demolition application from the Baldovan Property Co Ltd to knock down the 18th century house.
A case was brought under the Health and Safety at Work Act of 1974 in 2003 against the owners in the wake of the youngster's death.
The case eventually called at Forfar the following year but Sheriff Kevin Veal upheld a submission by their defence counsel that there was no case to answer.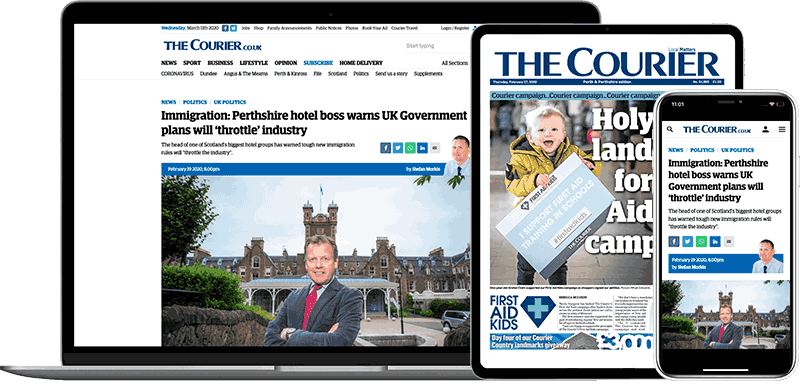 Help support quality local journalism … become a digital subscriber to The Courier
For as little as £5.99 a month you can access all of our content, including Premium articles.
Subscribe