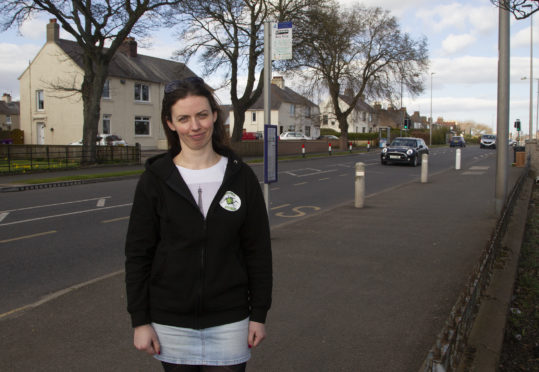 An Angus woman has hit out at a stream of people who ignored an elderly man who had fallen in the street.
Kim MacDonald from Arbroath spoke out after she stopped to assist the stricken pensioner as she drove through Montrose at around 1.30am on Sunday.
Ms MacDonald, who owns Mission Fitness Scotland and is also a Royal Navy reserve gunnery instructor, stopped her van to check on the 71-year-old, who fallen on his way home.
She said: "As I approached, I saw cars simply drive by, but I thought that a pedestrian that was near him would help, but he just kept walking.
"I'm not sure how long he had been lying there but he was so cold that his hands were pure white.
"I got him into the van, and he started to come round, and was so grateful he started to cry."
Kim said if the man, who identified himself only as Mark, had been left lying on the street for much longer, the outcome could have been much worse.
She said: "I managed to get him home but he could easily have got hypothermia, and possibly died – why don't we stop to help people anymore?
"We keep seeing on social media that we shouldn't stop and get out of our cars to help in case it's a set-up of some kind but in reality, I felt totally safe.
"My job is helping people, and I didn't think twice about stopping.
"I'm frustrated that we all seem to be driven by fear, and these days we are too afraid to stop and help people.
"I would be heartbroken if my 86-year-old grandfather had fallen in the street and simply been left there and ignored by passers-by."
A post about the incident on social media drew a number of comments, with one person suggesting that people are too afraid to help in case of being sued.
Another person commented: "What a sad world we live in.
"With the majority of the population taking the 'I'm alright jack" train of thought."
A member of Mark's family has been in touch with Ms MacDonald to thank her for helping, and it is understood he has made a full recovery.