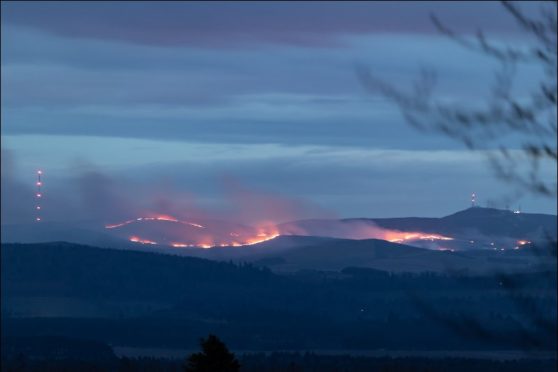 A dramatic hill blaze involved a fire front stretching two miles across the Sidlaws north of Dundee, fire chiefs have confirmed.
Crews from four stations in Angus and Dundee were involved in tackling the incident after heather and gorse burning got out of control on Friday evening in the area around Craigowl Hill.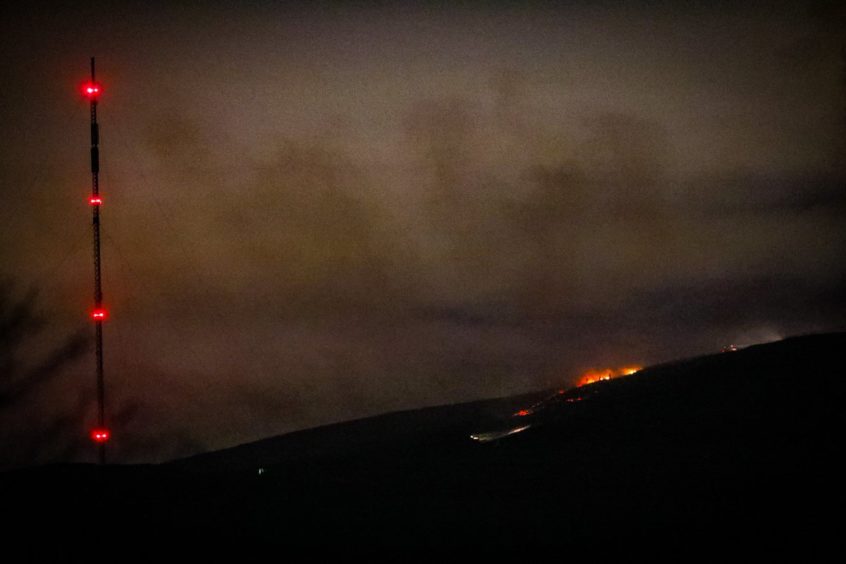 The hills around four miles south of Glamis had been the scene of burning throughout the day, but estate workers raised the alarm after it is believed gusty winds led to the operation escalating beyond their control.
Scottish Fire and Rescue Service units from Kirriemuir and Forfar were initially sent to the scene, and were joined by further appliances from Dundee's Kingsway and Macalpine Road stations.
The blaze sent a huge pall of smoke into the evening Angus sky and the flames stretching across the hillside could be seen from as far away as Kirriemuir, with photographs of the dramatic scene being posted on social media.
Estate staff are also understood to have used diggers to create fire breaks in the effort to stop the spread of the blaze.
SFRS control said they received the emergency call minutes after 6pm and six appliances attended, with the blaze brought under control in an hour and a half.
A fire crew was scheduled to return to the scene on Saturday morning for an inspection of the area.
Police Scotland confirmed officers attended the incident for traffic management purposes and the incident is not being treated as suspicious.
No-one was injured.
The blaze was in the area of Craigowl Hill, several miles north of Dundee and the highest point in the Sidlaw range.
It is a well-known location due to the presence of the highly visible broadcasting and telecommunications transmission mast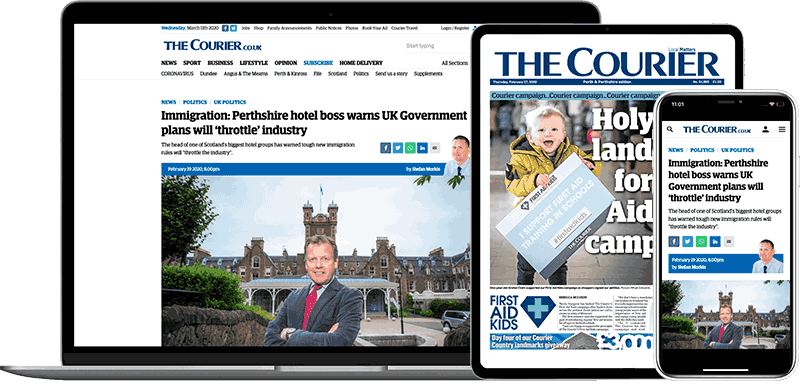 Help support quality local journalism … become a digital subscriber to The Courier
For as little as £5.99 a month you can access all of our content, including Premium articles.
Subscribe