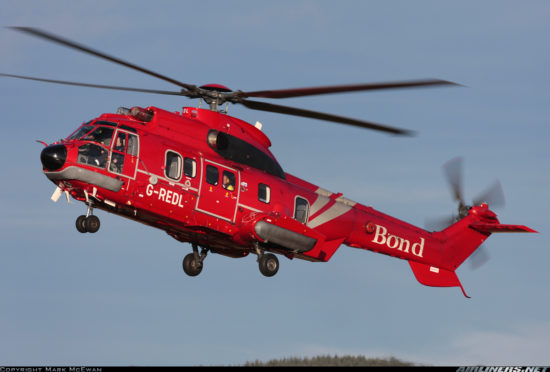 An offshore union has renewed its call for a full public inquiry into North Sea helicopter safety on the 10th anniversary of a tragedy which claimed the lives of two Courier country offshore workers.
The Bond Super Puma crash on April 1 2009 led to the death of 14 oil workers and two crew when the helicopter came down in the North Sea as it travelled back to Aberdeen BP's Miller platform.
Among the victims were former Royal Marine Gareth Hughes, 53, from Friockheim, near Arbroath and 40-year-old Broughty Ferry dad-of-two Nairn Ferrier.
A subsequent Air Accidents Investigation Branch (AAIB) crash probe found the aircraft suffered a "catastrophic failure" of its main rotor gearbox, while a fatal accident inquiry (FAI) in 2014 found that the tragedy might have been avoided.
The RMT has demanded lasting changes to regulatory standards to make the industry safer in the wake of a series of tragedies in recent years.
In 2016, Laurencekirk man Iain Stuart  was among 11 passengers and two crew killed when a Super Puma 225 aircraft came down near the city of Bergen, Norway, while in August 2013 a Super Puma L2 carrying oil rig workers ditched in the North Sea leaving four people dead.
RMT general secretary Mick Cash said: "On the 10th Anniversary of the Super Puma disaster off Peterhead that cost 16 workers their lives our thoughts are with the families, colleagues and friends affected by the tragedy.
"Offshore workers remain angry that despite a five-year Fatal Accident Inquiry process we still await justice, meaningful changes and the public inquiry into helicopter safety in the North Sea that has long been our central demand.
"Meanwhile confidence in the safety of offshore helicopter transport has declined as we continue to see commercial pressures on standards in a culture of cost-cutting."
A Department for Transport spokesman said: "We found that a public enquiry would not achieve anything beyond the assurances already provided by this review, which culminated in number of significant changes to increase the safety standards of offshore helicopter flights."
Paul Wheelhouse MSP, Minister for Energy, Connectivity and the Islands, said: "While we have no legal or regulatory powers in respect of aviation safety, we have made clear to our industry partners that nothing is more important than ensuring the safety of those who work offshore."
"However, we do not believe a public inquiry into helicopter safety would, at this time, add to the significant streams of work being undertaken by the Civil Aviation Authority, unions, operators and other stakeholders in developing and implementing a range of safety measures to address concerns that have been raised."