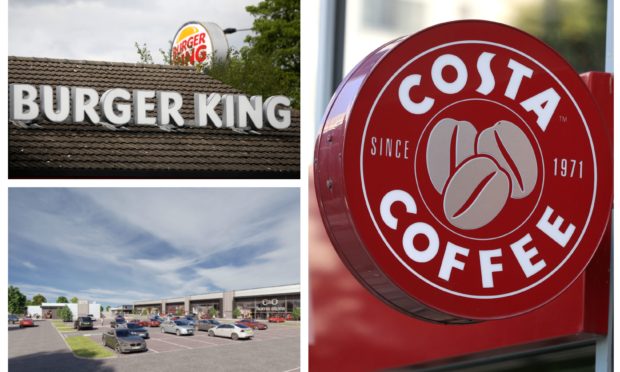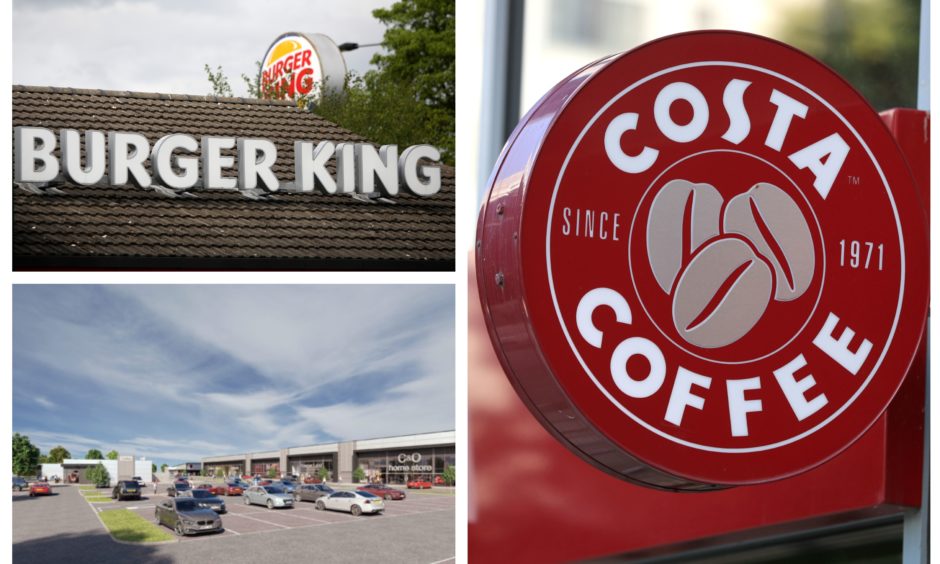 Lidl has entered a 'store wars' row and taken issue with a survey suggesting Arbroath town centre shops are 'over-trading'.
The German global retailer has become the latest supermarket to object to a multi-million retail development in the town.
The supermarket has joined Asda and Co-op in opposing the £11 million proposal for the Elliot Industrial Estate project, on the site of the town's former Metal Box factory, with fears it could impact on businesses in Arbroath High Street.
Aldi and B&M Stores are proposed tenants to sit either side of the park and Iceland food is looking to move into part of the main terrace.
Burger King and Costa outlets would occupy 'pods' within the development which applicants say could create more than 250 jobs and inject almost £6 million into the local economy.
Keith Hargest, director of Hargest Planning Ltd, whose client Lidl has a store in the centre of Arbroath, said Brackenbrae's retail statement prepared by consultants GVA had produced "inconsistent results".
Mr Hargest said the suggested strength of the town centre shops was at odds with the number of vacancies identified in the town centre.
He said the retail impact assessment submitted with the planning application "significantly underestimates potential adverse impacts on stores in Arbroath and other towns adversely affecting the vitality and viability of these centres".
He said: "If town centre convenience shops are over-trading by over 20% one would expect to see clear signs of strong demand – empty shelves, long queues at check outs, etc.
"Also, one would expect other convenience retailers being very keen to gain space in what would be seen as a very attractive retail location.
"There is, of course, no indication of this over-trading at all – instead we see vacancies at about the national average.
"This would suggest that, rather than shops over-trading, we simply have a problem associated with small sample sizes."
He said GVA had failed to balance survey sample data with other evidence and, as a result, "substantially overestimate the strength of convenience shopping in the town centre".
Mr Hargest said the proposal would "result in the loss of existing employment land without any replacement".
He said the proposal "fails to address any retail deficiency within Arbroath".
"Arbroath already has three major superstores, one discount foodstore, a specialist freezer store and a range of additional small convenience shops," said Mr Hargest.
"All key convenience retail sectors are well represented in the town."
Tom Forster of EYCO, acting on behalf of the developer, said its independent retail studies have shown a significant leakage of consumers choosing to go out of Angus for their main retail shopping.
He said the applicants believe the Elliot Industrial Estate project presents a great opportunity to recapture this trade and keep more people shopping in Arbroath.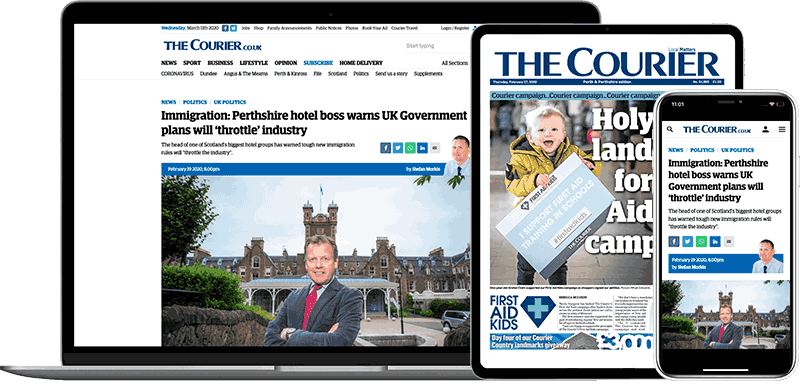 Help support quality local journalism … become a digital subscriber to The Courier
For as little as £5.99 a month you can access all of our content, including Premium articles.
Subscribe