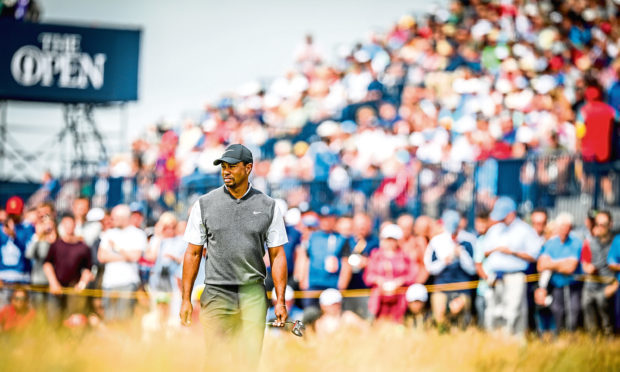 Timetable changes could pose a threat to the lucrative golf tourism market at Carnoustie, it has been claimed.
Peter Ramsay, who travels by train on business and to see family, hit out at the changes, which can see Carnoustie travellers have an extra 45 minutes added to their journey if they have to travel from the town to either Arbroath  or Dundee to catch a connecting train.
He said: "Whilst previously there was a very good Edinburgh and Glasgow train service serving Carnoustie, the stop has now been reduced to that of a feeder station to either Dundee or Arbroath.
"There has to be a concern that with this additional inconvenience, it might put people off coming to visit the town, especially those coming to enjoy a round of golf.
"Of course, if someone is determined to play at Carnoustie, then they will certainly get here, but the additional travel times could well put casual players off.
"Obviously, if the town attracted another major golf competition, I have no doubt that extra trains would be laid on, but day-to-day, this isn't good."
The 147th Open in 2018 drew record crowds of 172,000, with almost half of spectators travelling from outside Scotland, while almost 85% of Scottish fans travelled from outside Angus.
Carnoustie and District Independent Councillor Brian Boyd backed Mr Ramsay.
He said: "This is not the first time that this has been raised with me, and while these timetable changes are affecting a number of places in the north east, I am deeply concerned that any  negative impact will be greater in Carnoustie where golf and associated tourism plays such a substantial role in the local economy.
"Train journeys may be faster under these timetable changes, but this seems to be achieved by simply cutting out stations.
"That might make a service faster, but that doesn't mean it is any better."
Mr Boyd said he would be contacting ScotRail to highlight the issue.
A ScotRail spokesperson said: "The improvements made in our December timetable is just the first phase of the work to deliver for our customers over the next twelve months.
"The investment the ScotRail Alliance is making to modernise the railway, introduce new and upgraded trains means we will deliver faster journeys, more seats, and more services for our customers."