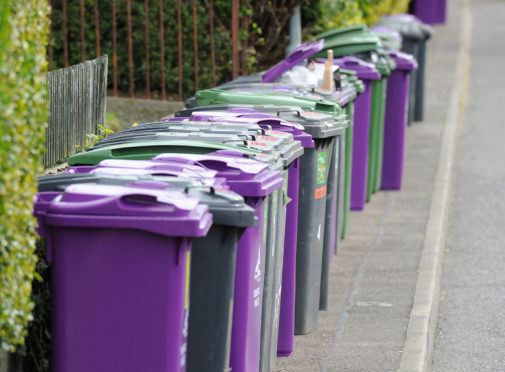 Council bosses will bring in temporary workers to fill the gaps during three months of industrial action by binmen in Angus.
Angus Council stressed it was not employing staff in place of strikers and the £8.56 per hour recruits were being recruited to fill "current vacancies and absences".
The temporary staff will be asked to cross the picket line until the end of June alongside waste staff who are not taking part in the strike which has been organised by trade union Unite.
The workers are protesting at a change in shift patterns, which will require them to work until 10pm.
Angus Council is coming under increasing pressure from the public ahead of the action and the local authority's access line has virtually ground to a halt under the volume of calls from residents .
Some people have been threatening to "line the streets with rubbish" during the strike, prompting one administration councillor to appeal for common sense and cool heads.
Arbroath East and Lunan Conservative councillor Derek Wann said: "Whilst I can understand some folk are a little upset at this strike, it doesn't assist in any way by suggesting they just line the streets with rubbish.
"The strikers have taken this action as they feel it necessary but Angus Council have made changes to the shifts in order to preserve jobs – all departments are making cuts.
"Unfortunately with budget cuts the ways of working and dealing with things has to change."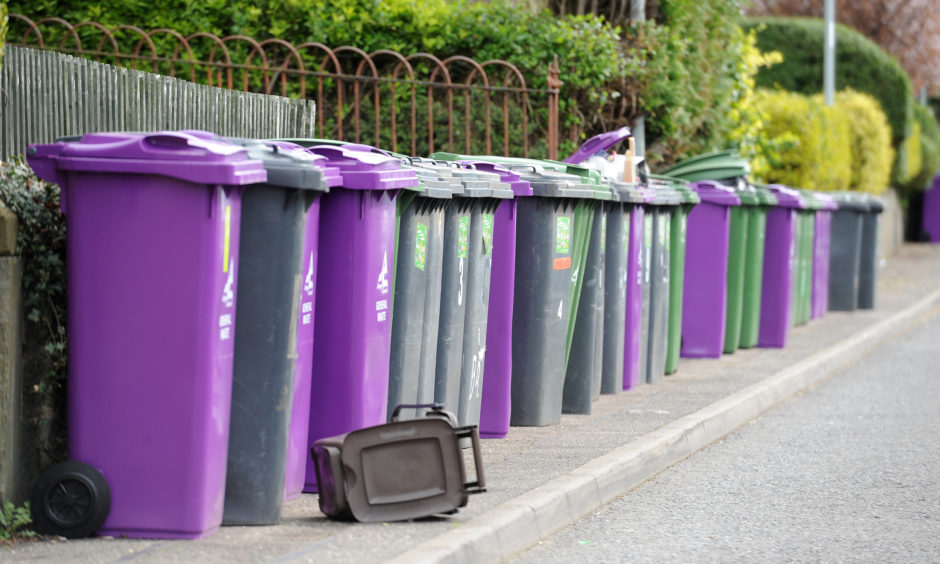 The first days of industrial action, which will include a ban on overtime and work to rule, will take place from midnight on Monday until late June.
A series of 48-hour stoppages will commence from midnight on April 15; April 22; April 29; May 6; May 13; May 20; May 27; June 3; June 10; June 17; and June 24.
A spokeswoman for Angus Council said: "Angus Council has continuous requirements for waste operatives and clearly it is hoping to fill current vacancies and absences in order to minimise disruption to residents' services.
"Not all waste staff are within the scope of the strike action.
"This means that there will be staff available from the service to carry out the most essential duties.
"However, the council is not employing staff in place of those taking strike action."
She asked members of the public to put their bins out as normal during the strike.
The county's refuse service is to switch to a two-shift pattern from Monday, moving from the current 7am to 3pm arrangement to alternating 6am to 2pm and 2pm to 10pm collections.
Unite members voted by 92%, on a turnout of 87.2%, for industrial action after raising concerns about the dangers of operating the service safely and effectively, as well as the negative impact the changes will have on work-life balance.
More information is available at www.angus.gov.uk/binstrike including live updates during the strike period.