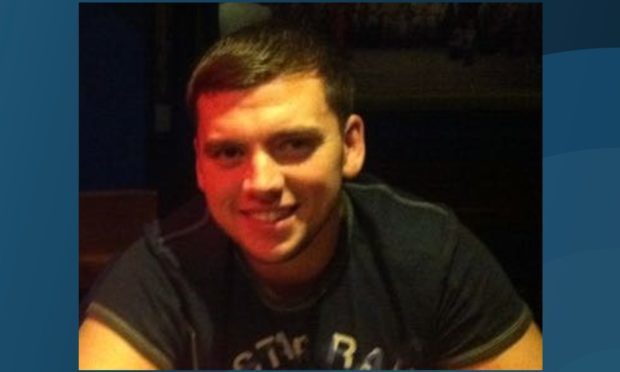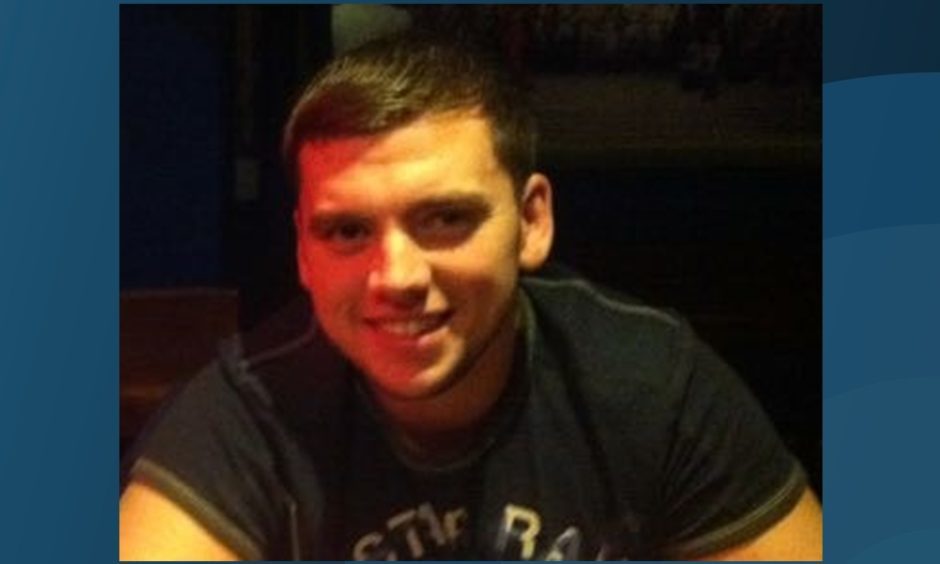 The jury in the Steven Donaldson murder trial has heard how Callum Davidson's girlfriend agreed to "stick to a story" saying the two male murder accused had been drinking at home on the night Steven died.
Claire Ogston also told the trial at Edinburgh High Court how she, Davidson and Steven Dickie had gone out to a Kirrie pub on the night of the grim Kinnordy Loch discovery to drink and play pool, with her boyfriend telling one person they met not to believe everything he had heard about rumours already circulating the Angus town.
The 21-year-old said she had gone to work as normal on June 7 but then saw on Facebook a body had been found.
"I was quite shocked because Kirrie is quite a small place and nothing really happens there," she said.
She sent a message to Davidson and Dickie and thought she got a reply from Dickie that it was "mental".
Returning home after work, she said there was a discussion between the three about "what we were allowed to say to people".
They agreed that would be to say they had been swimming at Cortachy and "when we came home the boys went out to get beer and then came home again".
Miss Ogston said they then went out to the town's Airlie Arms and the two accused seemed to be "alright", until Dickie asked Davidson: "What are we going to do about the bat?"
Davidson told him "not to worry about it".
Miss Ogston gave that version of events to police in initial statements but on June 14, during a day-long interview, told them what she knew.
"I think it all got a bit much for me, I was scared of what was going to happen to me," she said.
She was released when the three accused were then taken to Dundee police headquarters.
In cross-examination by Ian Duguid QC, representing Dickie, the jury was shown forensic documents relating to fingerprint samples taken from the broken handle of a baseball bat, recovered from close to the entrance to Kinnordy Loch on June 17, which the report said belonged to Davidson and Donaldson.
He also referred to a report about DNA samples recovered from both the left and right handlebars of Davidson's bike, which experts have said belonged to the accused and Mr Donaldson.
Mr Duguid put it to the witness that she thought her partner had gone out to Kirrie Hill to look for the broken bat, but that he had gone instead to Kinnordy Loch.
"What I am suggesting is that the story about Steven Dickie being concerned about the broken baseball bat and about hitting him (Mr Donaldson) up at Kirrie Hill is a deliberate lie," he said, to which the witness replied: "No".
"Who are you trying to protect?" asked Mr Duguid.
"Myself, really," said the witness.
The trial, before Lord Pentland and a jury of eight women and seven men, continues.
THE CHARGES
The charge faced by all three accused alleges that between June 6 and 7 2018 at the Peter Pan playpark, Kirriemuir and Loch of Kinnordy nature reserve car park, they assaulted Mr Donaldson and arranged to meet him with the intention of assaulting him, and once there repeatedly struck him on the head and body with unknown instruments whereby he was incapacitated, and thereafter took him to Loch of Kinnordy where they repeatedly struck him on the head and body with a knife and baseball bat or similar instruments, repeatedly struck him on the head and neck with an unknown heavy bladed instrument and set fire to him and his motor vehicle, registered S73 VED, and murdered him.
Dickie and Davidson face four other charges including one of behaving in a threatening manner towards two men between January 2014 and June 2018 by making threats, following them on foot and in a motor vehicle, presenting weapons and acting in a threatening manner.
They are also charged with putting a kitten in a bag in Main Street, Lochore, Fife on an occasion between February 1 and May 31 2017, swinging the bag about and punching and kicking the kitten; behaving in a threatening manner towards a man in St Malcolm's Wynd, Kirriemuir and elsewhere between December 1 2017 and February 28 2018 by following him on foot and in a vehicle, and threatening him with weapons.
Both also deny following and staring at a woman and kicking her car in Kirriemuir between August 1 2017 and April 31 2018.
Davidson faces a further charge of assaulting a man between June 1 2017 and December 31 2017 at a house in Glengate, Kirriemuir by pushing him to the floor and threatening to punch him.
Dickie is also accused of assaulting a woman at the Ogilvy Arms pub in Kirriemuir between February 1 and 28 last year by seizing her by the wrist and neck and threatening her with violence.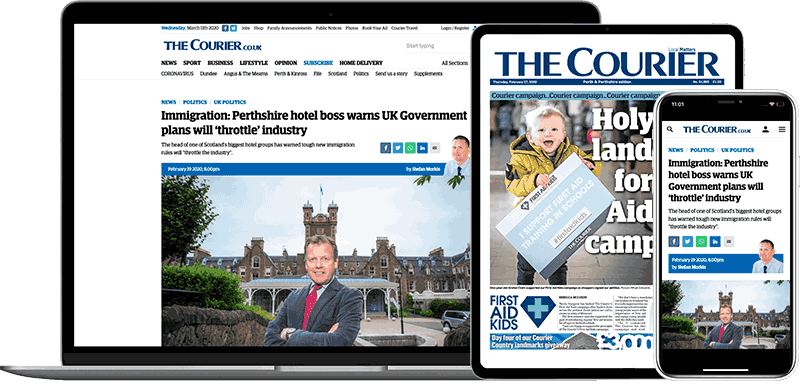 Help support quality local journalism … become a digital subscriber to The Courier
For as little as £5.99 a month you can access all of our content, including Premium articles.
Subscribe