VIDEO: Significant disruption as refuse workers join picket lines in Angus
The first day of industrial action by binmen in Angus caused significant disruption to doorstep collections in large swathes of the county.
There was a patchy service in parts of Arbroath, Carnoustie and Forfar on Monday while householders in Monifieth were told to bring their bins in.
Garden bin collections were also cancelled and food caddy collections were scrapped in Carnoustie, Monifieth, Forfar and Kirriemuir, and Arbroath, with the exception of Hospitalfield.
Residents have been told there will be no refunds for missed garden waste collections unless there is "prolonged and widespread disruption" to the £27.50 a year service.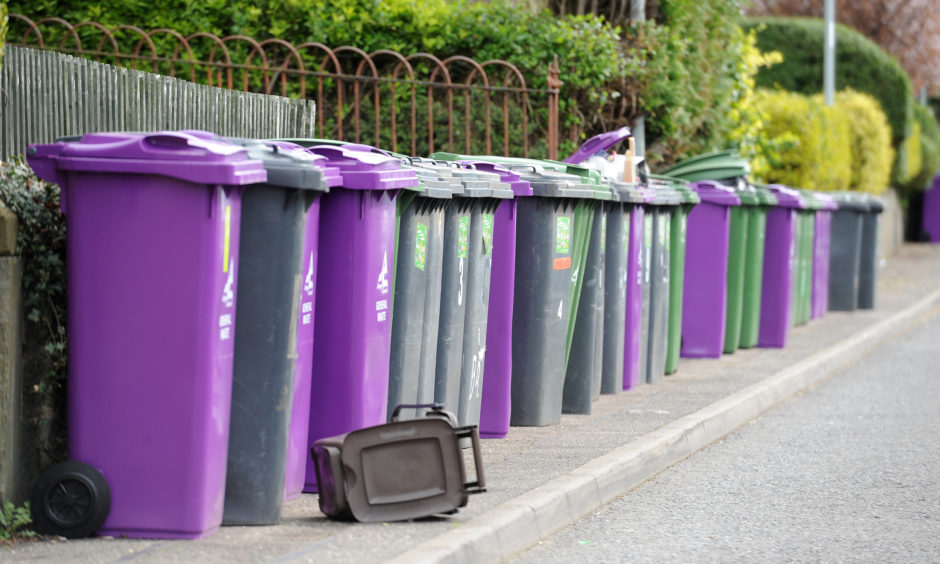 Workers are protesting at a change in shift patterns, which will mean crews working until 10pm.
The first days of industrial action include a ban on overtime and work to rule.
Union bosses said the strike action was being taken as a "last resort" after 40 workers joined the picket in Forfar and the same number gathered in Arbroath.
Dougie Maguire, Unite regional co-ordinating officer, said: "Unite members in Angus Council do not take this action lightly.
"They live in the communities that they serve.
"The one thing that persuaded them to continue doing the worthwhile but difficult job that they have been doing was their work life balance, and the ability to take part in family life on a daily basis.
"Angus Council has unilaterally taken this away from them."
Mr Maguire said the changes would also cause travel difficulties for workers, since shifts would start earlier and finish later.
"Taking this action is a last resort, we know that this will affect our communities, but we hope that the public can see that we have no other option," he added.
A series of 48-hour stoppages will follow from midnight on April 15; April 22; April 29; May 6; May 13; May 20; May 27; June 3; June 10; June 17; and June 24.
Callers were left hanging on the local authority's access line for up to an hour on Monday, due to the volume of queries from residents.
The refuse service is switching to a two-shift pattern, moving from the current 7am to 3pm arrangement to alternating 6am to 2pm and 2pm to 10pm collections.
Unite members voted by 92%, on a turnout of 87.2%, for industrial action after raising concerns about the dangers of operating the service safely and effectively, as well as the negative impact the changes will have on work-life balance.
Council bosses will bring in temporary workers to fill "current vacancies and absences" until the end of June, alongside waste staff who are not taking part in the strike.
Communities convener Mark Salmond said: "We are working hard to keep disruption to a minimum and we have decided to temporarily accept general waste at all the seven local recycling centres to help people get rid of their waste."
He said the change to shift patterns involves no job losses and no reduction to the service and would save £160,000 per year as well as removing approximately £2 million worth of vehicles from its fleet.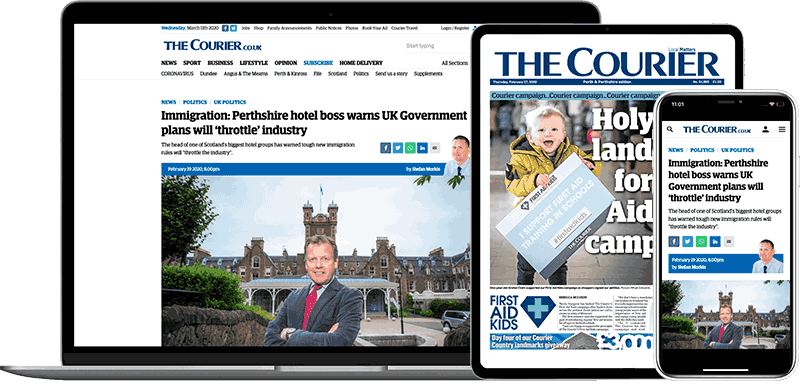 Help support quality local journalism … become a digital subscriber to The Courier
For as little as £5.99 a month you can access all of our content, including Premium articles.
Subscribe