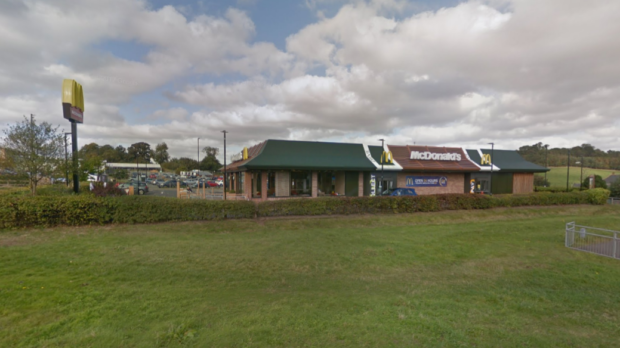 The manager of Monifieth McDonald's has said it is a "miracle" no one was injured when a group of youths caused an aerosol can to explode inside the restaurant.
Franchisee Nick McPartland said the youngsters were igniting the spray from the aerosol inside the fast-food outlet at Ethiebeaton Park when one of them accidentally caused the entire can to explode.
Mr McPartland said: "A group of youths set light to an aerosol can in the dining area in our McDonald's restaurant at Ethiebeaton Park.
"There followed a large explosion. By some miracle nobody was injured.
"We have captured the footage of this inexcusable behaviour on our CCTV and have passed this on to the police and asked them to carry out the necessary investigation."
Mr McPartland said he was making details of the incident public because of concerns about anti-social behaviour in Monifieth.
Earlier this week a wheelie bin was dragged on to the town's skate park and set alight.
Mr McPartland added: "Our restaurant is a friendly and safe environment for people to enjoy themselves.
"I am hopeful this is a one-off occurrence and will never happen again."
Police Scotland's Tayside Division Inspector Gary Aitken said: "We are aware of the incident and it is concerning.
"We work hard to reduce anti-social behaviour and I would encourage residents and businesses to report any anti-social behaviour or disorder to Police Scotland on 101 and anyone found to be responsible will be reported to the relevant authorities."
The incident is the latest in a series of disturbances involving youngsters in Dundee and Angus in recent months.
Earlier this week The Courier reported youths had been seen running across roofs in Brechin and Forfar.
The derelict Strathmartine Hospital site on the outskirts of the city was targeted by fire raisers last month and in February Brechin Cathedral was attacked by vandals, who daubed graffiti on the walls.
In January police said they were investigating a series of reports of anti-social behaviour by youths across Broughty Ferry and Monifieth.
Residents had reported issues including fire-raising, noise, threats, vandalism of cars and homes and trees being uprooted.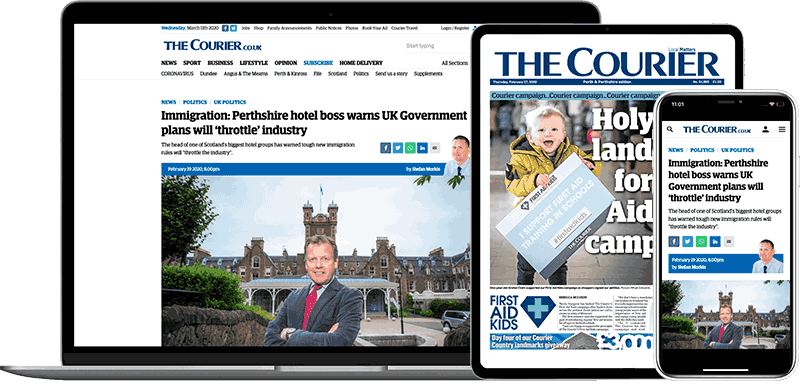 Help support quality local journalism … become a digital subscriber to The Courier
For as little as £5.99 a month you can access all of our content, including Premium articles.
Subscribe