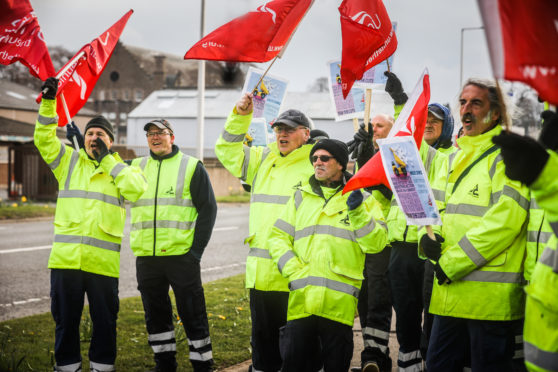 Angus residents are experiencing disruption as a strike by bin workers continues.
Refuse collection staff have launched industrial action after claiming new shift patterns that mean bins are collected up until 10pm at night are dangerous and damage their work-life balance.
Angus Council maintains the changes are necessary to make ongoing savings of £160,000 a year from the service, remove approximately £2 million of vehicles from its fleet and avoid job losses.
Without a breakthrough, the strike action is due to continue on Mondays and Tuesday until the end of June.