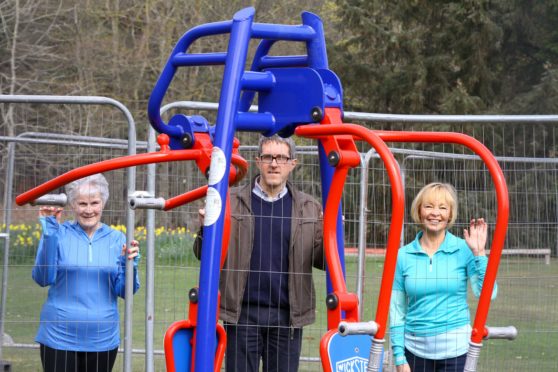 An outdoor gym has been created at a popular Angus attraction in an effort to get more people to take exercise.
The apparatus has been installed at Edzell Muir after the Edzell Village Improvement Society (EVIS) was awarded £30,000 from a charity pot.
The funding, from the Garfield Weston Foundation, has paid for seven pieces of gym equipment to be placed next to the popular children's playpark.
The project was instigated by Edzell GP Dr Marc Jacobs, who is a great believer in supporting patients to take regular exercise to maintain and improve their health.
Janet Fowlie, one of the project volunteers, said the kit would also enhance the facilities in the park for the whole community.
She said: "The equipment will suit all age groups and is suitable for all levels and abilities.
"Part of the concept was, when the children were playing, the adults could use the equipment."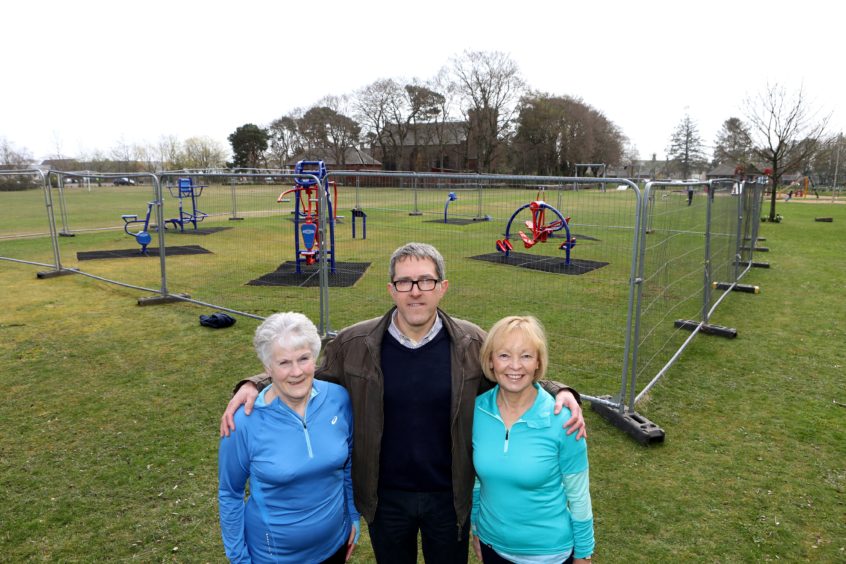 The apparatus has been positioned in a circle in an effort to make it more sociable.
Janet said it was a big day for the small community.
"We were quite overwhelmed and very excited to receive a letter with the cheque for £30,000 especially when the foundation had so many requests," she added.
"The money has enabled us to go ahead with this worthwhile project for the village."
EVIS has entered into an agreement with Angus Council whereby it will construct and install the equipment along with safety surfacing and will maintain it for 10 years.
The local authority will also be responsible for ensuring the equipment is adequately insured.
Donations were also received through the Edzell Your Budget Your Choice 2018 project, Dalhousie Estates, Reidhall Farms and Edzell Pharmacy.
Additional funds were raised by volunteers in the Edzell pop-up shop.
The outdoor gym will be officially launched at noon on May 4.
A qualified instructor will be on hand to talk people through the apparatus, which also features instructions for use.
The Weston Anniversary Fund was launched in 2018 to provide funding to charities to improve their existing facilities or provide new ones as part of the Garfield Weston Foundation's 60th year.
This was a one-off grant scheme that ran exclusively in 2018.
An unprecedented 2,300 applications were received.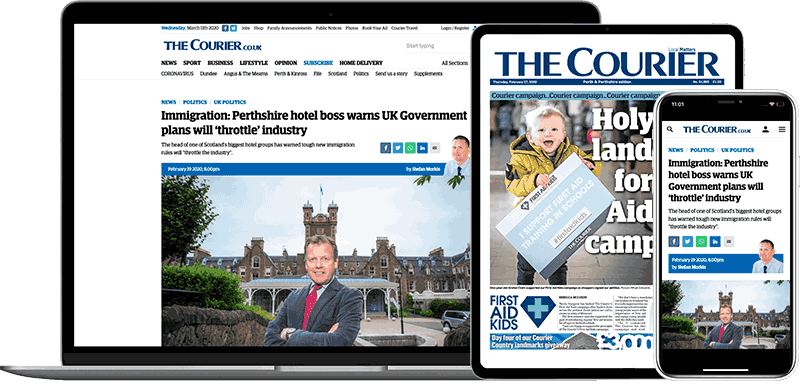 Help support quality local journalism … become a digital subscriber to The Courier
For as little as £5.99 a month you can access all of our content, including Premium articles.
Subscribe