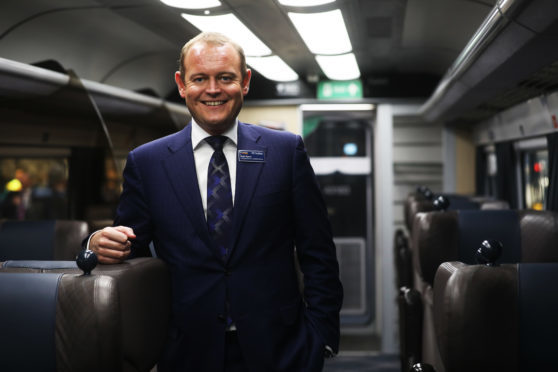 A rail boss has pledged that major disruption to train services in the north-east will be over by the end of next month.
Alex Hynes, managing director of the ScotRail Alliance, apologised to commuters after months of disruption, before claiming major cancellations and delays will be over by the end of May, saying the operator was working "flat out" to resolve the issues.
Speaking after a meeting of transport body Nestrans, Mr Hynes said a "training backlog" had contributed to a raft of disruptions across the region, following a delay in delivering 26 new trains to the ScotRail stock by contractor Wabtec.
At the Nestrans meeting the lack of trains calling at Stonehaven and Laurencekirk was also discussed. Conservative MP Andrew Bowie said they had been "cut-off" by a change to the timetable in December.
Some services between Aberdeen and Glasgow no longer call at the stations, leaving customers to make the trip to either Aberdeen or Dundee to reach the central belt.
Mr Hynes said: "We were planning this timetable since 2013, working with bodies like Nestrans while we were doing so.
"The design of the timetable is there to cut journey times, as well as increase capacity and reliability for most rail customers.
"We recognise that there are a small number of customers who may have to change trains. One of the things that we will be looking at is reviewing the performance of this timetable."
Mr Hynes said there is little chance of a change to the timetables before December.