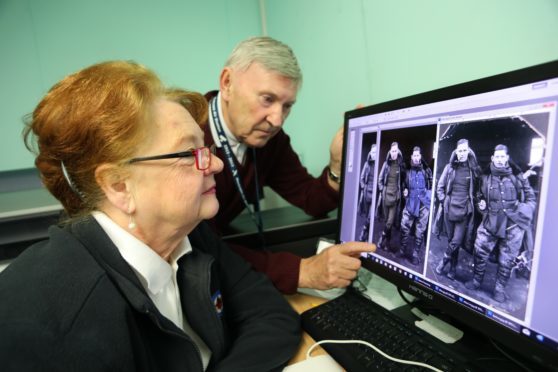 Photo archivists in Montrose have been credited with keeping a tragic British war hero's memory alive.
Brian Weaver, who stays near Alloa, was left overwhelmed after Neil Werninck and Nancy Scott were able to colourise a photograph of his great-grandfather in uniform from the First World War.
Mr Weaver decided to continue his late father's attempts to track his family history and discovered two photographs of Clarence Walter Weaver in a case, with some letters.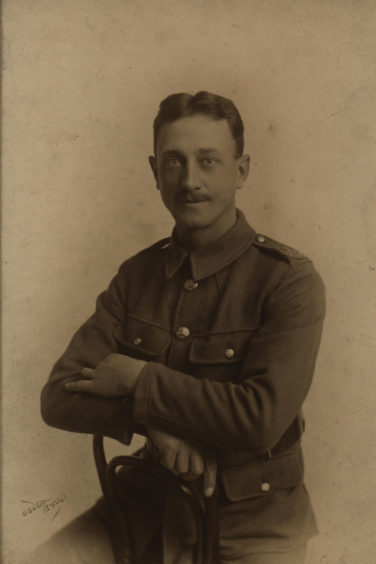 "Having only ever seen a brown faded image of my great grandfather I was basically looking for a clearer colour image of him in uniform," he said.
"I think it surpassed this, bringing clarity to the image as well as bringing his face to life.
"Before I was just looking at an image. Now I'm looking at an actual person.
"After doing all the research I was beginning to know the person but now I could actually look at him as well.
"I shared the photo with friends and family and the immediate response was that he looks like me."
Mr Weaver, who is married with three children, got in touch with Montrose Air Station Heritage Centre where the photo restoration service is giving Mr Werninck and Mrs Scott a chance to put their old skills to use.
The pair are working from the museum, transforming damaged or torn photographs into beautifully restored images free of dust, scratches, and other blemishes.
They are rekindling a partnership which existed before Neil moved into semi-retirement in 2016 and sold his Montrose photography studio, which had been the family business since 1953.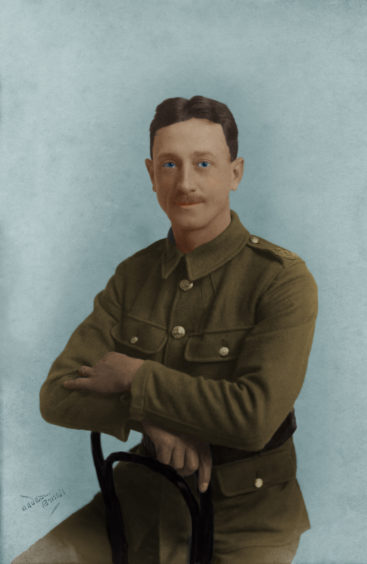 Clarence Walter Weaver, who was a married father-of-one, was born in 1886 in Bristol and made picture frames in his father's shop.
He enlisted in 1916 and was sent to France on April 2 1918 to the Aisne region after training in Bournemouth.
Mr Weaver said: "His last letter home tells of working on machine gun posts and gas proofing bunkers.
"The Germans launched their last big offensive here and after a surprise attack consisting of shelling and gas, he, along with many others of 7 Field Company Royal Engineers, were captured.
"He was then sent to Germany as a prisoner of war.
"The family was informed in October 1918 that Clarence was quite well but he had, in fact, died a month previously.
"He died in hospital of odema/sepsis possibly a result of gas or Spanish flu.
"He is buried in Cologne Southern Cemetery in Germany and recorded on the Roll of Honour plaque in Broadmead Baptist Church Bristol, where he was married."
Mr Weaver has since visited the Aisne region of France and walked in the places where his great-grandfather fought.
Mr Werninck said: "It's hugely rewarding to have been able to give Brian's photograph a new lease of life."
Prices start at £12 and all money raised goes back into the centre.
To get in touch with the restoration duo email secretary.rafmontrose@gmail.com