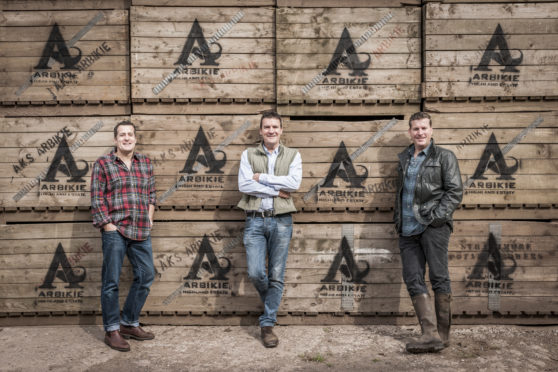 An award-winning Angus family distillery had pledged support in perpetuity for the fight against Motor Neurone Disease as a legacy to their "humble and hard-working" father.
The name of Alex Kirkwood Stirling is honoured in AK's Gin produced by Arbikie at the company's distillery overlooking Lunan Bay, between Arbroath and Montrose.
Mr Stirling died recently after suffering from MND for a number of years, and his sons, who founded the business which takes its name from the family farm, have now pledged to donate £1 from every bottle sold to support research into the disease.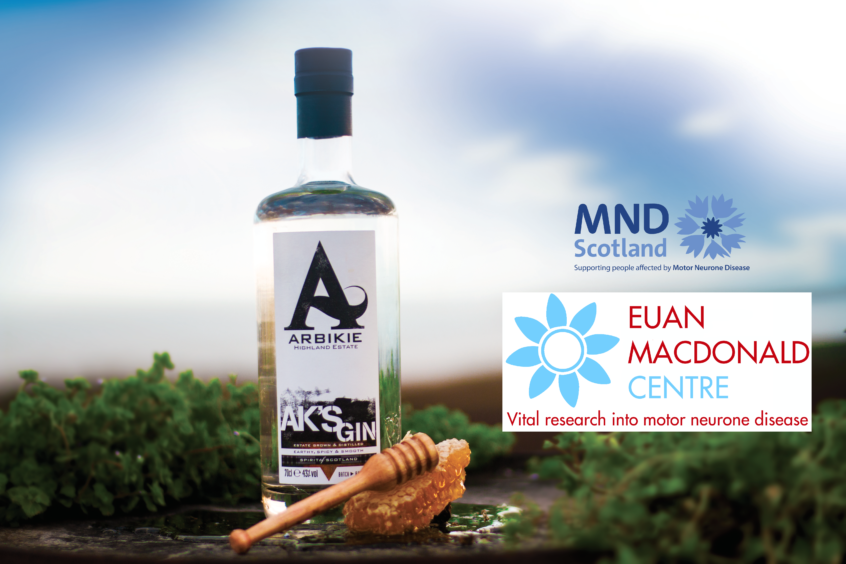 The family said they wante to provide an on-going legacy and celebrate the life of their father, who would have been celebrating his 84th birthday this month.
Mr Stirling farmed at Lunan Bay for more than 60 years and built a sizeable mixed arable farming enterprise that provided an ideal base for the development of one of the world's few field-to-bottle distilleries.
The Stirling brothers already have a close relationship with MND Scotland and the Euan MacDonald Research Centre at the University of Edinburgh and will be working with those charities.
Director Iain Stirling said: "Our family is keen to support the great work already being done by our partners to support, prevent and cure Motor Neurone Disease, whilst also celebrating the life of our father Alex Stirling, a humble and hard-working farmer, who along with our mother gave us a great start to our drinks business and inspired us to create a world-class family of spirits.
"Everything that goes into our drinks is grown by our farming business that was built by our mum and dad, and it just seemed an appropriate way to keep dad's memory alive and to give something back".
Professor Siddharthan Chandran, director of the Euan Macdonald Centre, said: "We are immensely grateful to the Stirling brothers for their support of MND research.
"Celebrating the life of their father in this way provides a wonderful legacy.
"It will help us improve quality of life for the people with MND and support drug trials and help us develop new medicines to treat this devastating condition."
Iain McWhirter, head of fundraising at MND Scotland, said: "We are delighted that the Arbikie Distillery, and the Stirling family, are making their pledge from all ongoing sales of their AK's Gin to support the work of MND Scotland.
"MND Scotland is the leading Scottish charity providing physical, financial and emotional support to people affected by Motor Neurone Disease, as well as funding ground-breaking research into a cure.
"We wouldn't be able to do any of this if it wasn't for people like the Stirling family helping us reach even higher.
"We have been humbled by the charity spirit of the Stirling family and we're looking forward to working with Arbikie Distillery to make a big difference in the lives of people affected by MND."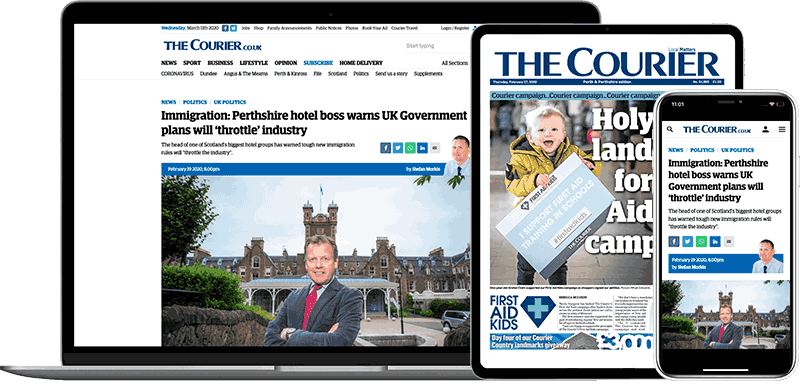 Help support quality local journalism … become a digital subscriber to The Courier
For as little as £5.99 a month you can access all of our content, including Premium articles.
Subscribe