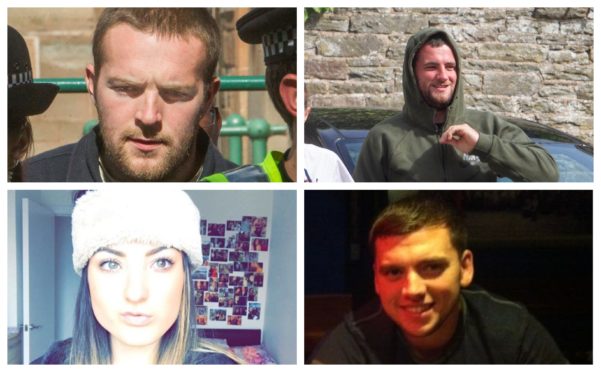 The jury in the Steven Donaldson murder trial has begun its second day of deliberations.
At the High Court in Edinburgh, the case against Steven Dickie, Callum Davidson and Tasmin Glass formally called before trial judge Lord Pentland on the 22nd day of proceedings into the case around the alleged murder of the 27-year-old Arbroath oil worker.
The panel of eight women and seven men spent three and a half hours deliberating on Thursday before the trial was adjourned for them to resume their considerations.
Glass, 20, and Dickie and Davidson, both 24, all from Kirriemuir face a single charge of arranging to meet Mr Donaldson at Kirriemuir's Peter Pan playpark on June 6 or 7 last year, attacking him there, transporting him to Loch of Kinnordy, near Kirriemuir where he was further attacked with a baseball bat, knife and a heavy bladed instrument, setting him and his car on fire and murdering him.
Six other charges on the indictment involving Dickie and Davidson were dropped by the Crown earlier in the proceedings.
In his own evidence, Dickie said he went to Kirrie Hill on the night of June 6 with co-accused Davidson, who he then saw "lunge" through the open window of Mr Donaldson's BMW before it drove off from the Peter Pan playpark. Dickie said he then walked back to Davidson's home to watch television and drink beer.
Davidson has admitted to the court he assaulted Mr Donaldson in the car park but was then ordered to move aside by Dickie, who launched a "crazed" attack on their alleged victim.
He told jurors Dickie then ordered him to drive the car to Kinnordy Loch where his best pal then attacked Mr Donaldson with a baseball bat.
Davidson has denied being involved in any assault on Mr Donaldson at the RSPB reserve car park, where the Arbroath man's corpse, burned and with his spinal cord severed in two places, was found beside the charred shell of his BMW just before 5am on June 7.
Third accused Glass, who was pregnant with her ex-boyfriend Mr Donaldson's child at the time of the alleged murder, told the jury in her evidence she had arranged to meet him at Kirriemuir playpark to discuss their relationship and repayment of money from a car insurance payout.
She told the trial that Mr Donaldson did not appear for their meeting and denies seeing him at all on the night of June 6.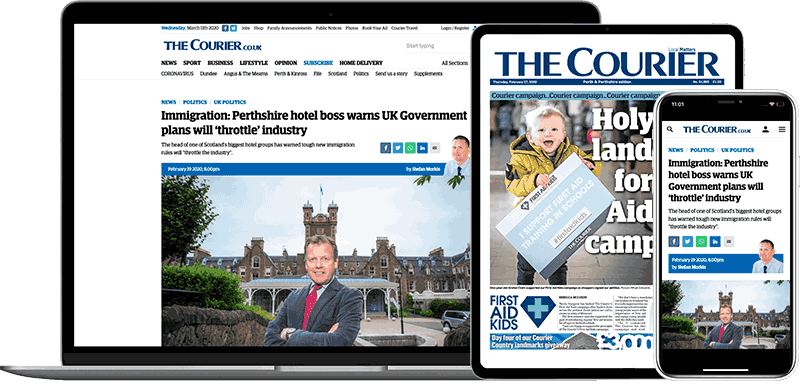 Help support quality local journalism … become a digital subscriber to The Courier
For as little as £5.99 a month you can access all of our content, including Premium articles.
Subscribe