The heartbroken family of Arbroath man Steven Donaldson have paid tribute to the much loved son and brother after a trio were found guilty of his killing.
DCI Andrew Patrick read out a statement on behalf of Steven's parents and sisters minutes after Callum Davidson and Steven Dickie were found guilty of his murder.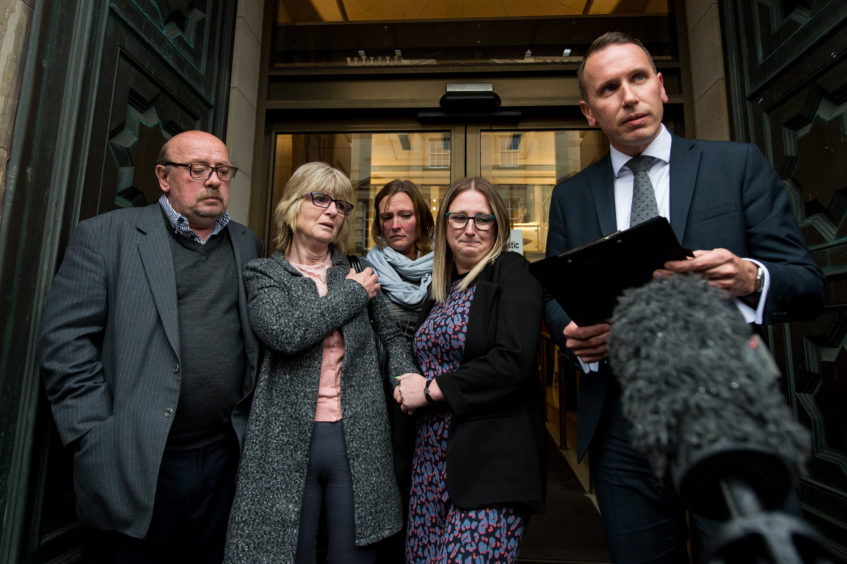 Mr Donaldson's former partner Tasmin Glass was found guilty of his culpable homicide.
---
The full statement
Every day we think about Steven and what happened to him and as a family we are still trying to come to terms with that loss.
Steven was a much loved member of our family, who was always willing to help out and always had a smile on his face.
He was popular amongst a large group of friends and had a good sense of humour. His presence is sorely missed by us all.
As a family we are extremely pleased with and welcome today's verdict. However, it doesn't bring Steven back to us.
Steven was far too young to die, still having his full life ahead of him. His dreams and aspirations for life have been cut short due to the senseless and unprovoked actions of his killers.
Steven went to Kirriemuir that night to meet someone who he trusted, unaware that the very person would be the one to cost him his life.
We believe there is no place in society for people who are willing to use weapons and commit such acts of violence.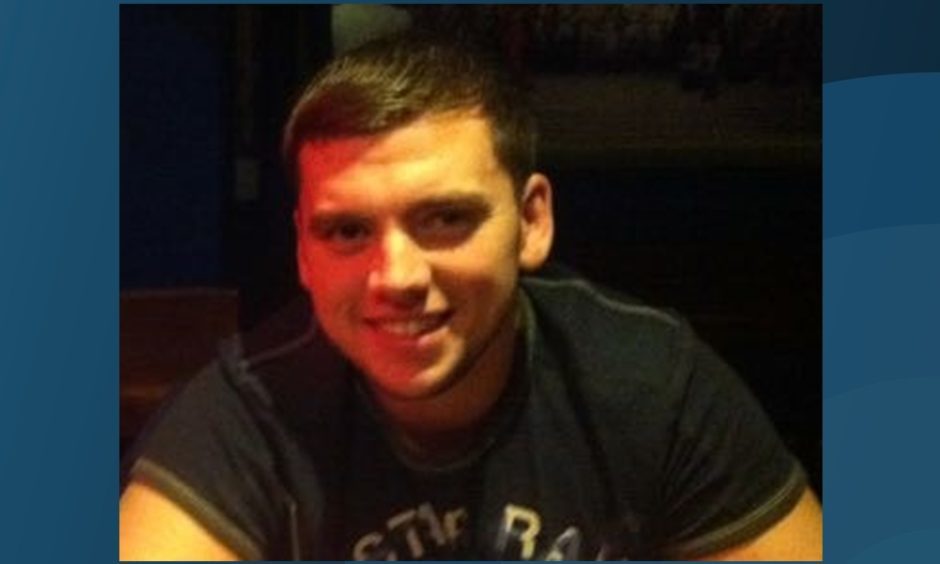 The length of sentence they receive will never compare with the sentence we will continue to endure but we hope it will reflect the severity of the crime and the community can feel safer in the knowledge that these killers will not be back on the streets for a long time.
We would like to take this opportunity to give special thanks to Police Scotland for all of their hard work in the investigation process and everyone else involved in bringing the case to court.
We would also like to thank the community of Angus for their overwhelming support throughout this difficult time.
Now that we as a family eventually feel some form of closure, we would appreciate being given the privacy to grieve.
---
In Saturday's Courier: The full story of a murder that shocked a community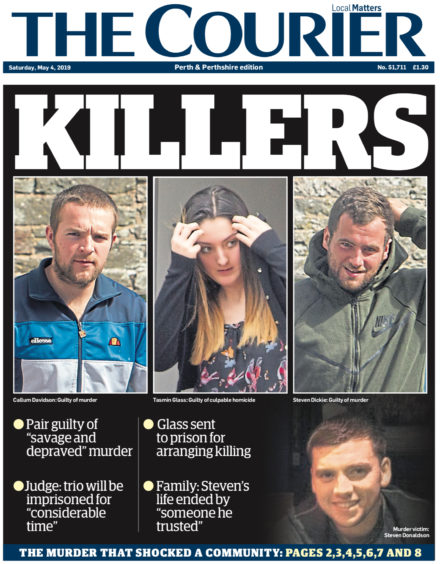 ---