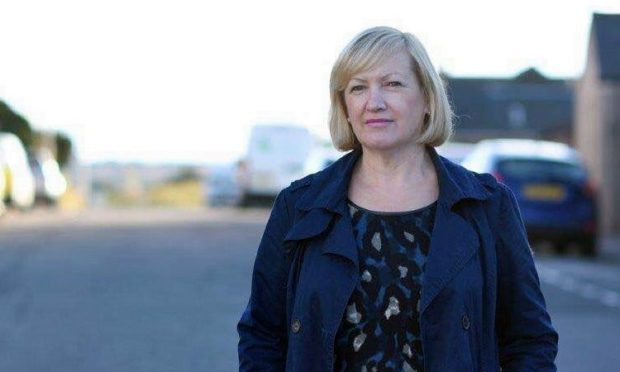 Around one in five children in Angus are living in poverty, according to a hard-hitting new report.
The paper reveals 4,273 children are in families that cannot afford basic necessities.
The figure represents 19% of all children in the area.
The problem is worst in Arbroath East and Lunan where the report's authors state 28.5% of children are being brought up in poverty.
The figures are contained in the Angus Joint Child Poverty Local Action Plan 2019.
It is the first time Angus Council has been obliged to collect statistics and publish a plan for tackling the problem at a local level.
Arbroath East and Lunan councillor Brenda Durno, SNP, said she was dealing with the issue on a "day-to-day" basis.
She said around six people a week came to her office looking for help.
"We have people coming in that are really desperate," she said.
"We have a food box inside the office and they take what they need out of it."
She said poverty was something that could affect anyone in the community.
"It's the hard working people too. You just need to lose your job and you can be in trouble," she added.
The Scottish Government has set a target to end child poverty by 2030.
It introduced legislation obliging local authorities and other groups to set out what they are doing to tackle the issue in communities across Scotland in 2017.
The paper is due to go in front of councillors on Thursday. It will update them on recent actions, including the creation of an Angus Child Poverty Working Group.
The group has so far recorded the work being doing across a wide range of organisations and held a regional child poverty summit in February, attended by more than 100 delegates.
The full report outlines 26 pieces of work, including projects to tackle holiday hunger, support school pupils with job interviews and help residents deal with the introduction of Universal Credit benefits.
Report author Mark Armstrong said the group was working to tackle child poverty at both a local and regional level.
"Here in Angus we have committed to putting poverty and wellbeing at the heart of all of our strategic work," he said.
A spokesperson from the Child Poverty Action Group said: "poverty means growing up in families without the resources to obtain the type of diet, participate in the activities and have the living conditions and amenities that are the norm in 21st Century Scotland."