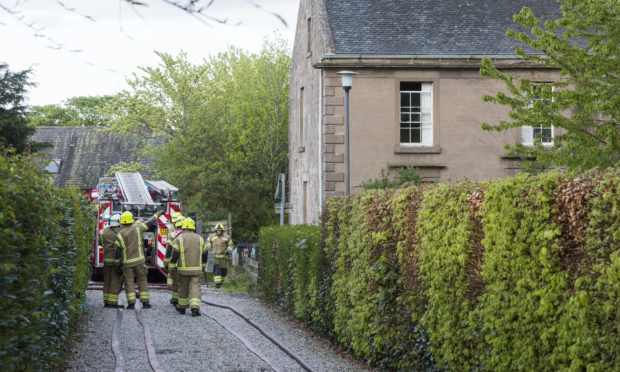 Police say a major blaze at a Brechin property is "linked" to another which took place on the same day.
A derelict building on St Andrew Street, between Townhead Bed and Breakfast and Brechin's Maisondieu Primary School, went up in flames on Sunday just before 6pm.
The blaze was the subject of a joint investigation with police and the fire and rescue service.
Firefighters extinguish large blaze near Brechin primary school
The probe has determined that the St Andrew Street blaze was started deliberately and is connected to another which took place at an unoccupied premises on Clerk Street at about 3.15pm on Sunday.
Youngsters were spotted in both areas around the time of the two fires.
Detective Sergeant Graeme Wishart said: "A joint investigation has been carried with Scottish Fire and Rescue Service which has determined that the fires have been started deliberately.
"We believe both of these fires are linked given the proximity to each other and that they were started two hours apart.
"It is understood that youths were seen in the area at the time of both fires. If anyone has any information, I would ask that you contact Police Scotland on 101 quoting CR/11647/19."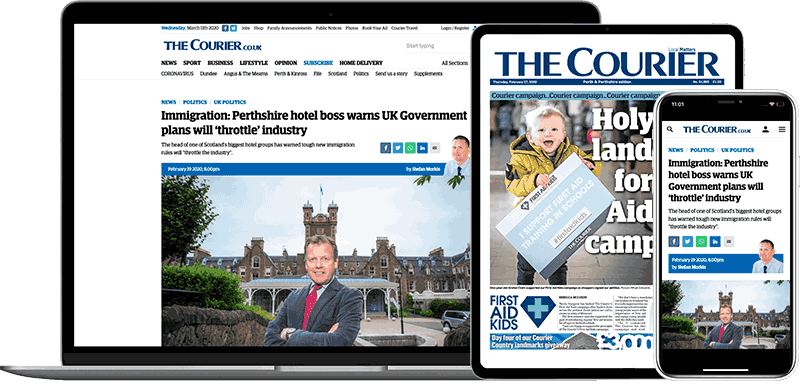 Help support quality local journalism … become a digital subscriber to The Courier
For as little as £5.99 a month you can access all of our content, including Premium articles.
Subscribe