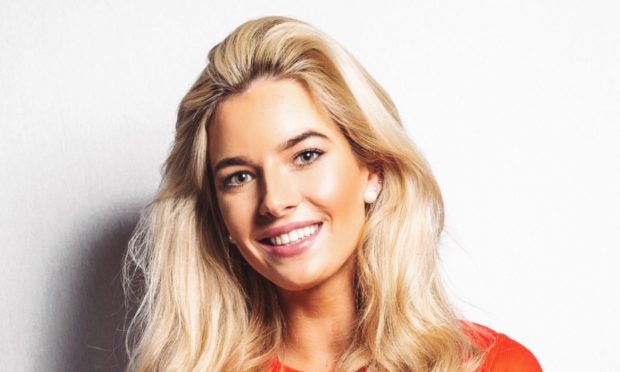 A former Angus girl whose parents were told she would never be able to walk properly has overcome all the odds to step out with confidence in the final of the Miss Scotland contest.
Lauren Macrae, who attended Colliston Primary and Arbroath High, was born with a severe club foot, spina bifida and a leg length difference.
She faced numerous operations at the Edinburgh Children's Hospital to correct the condition and is now launching a fundraising programme as part of her Miss Scotland journey.
She will run the Edinburgh Marathon Festival (EMF) 10k on May 25 to raise vital funds for the Edinburgh Children's Hospital Charity and is hosting a fundraising evening in The Corinthian Club in Glasgow on May 30 for the Glasgow Children's Hospital.
Lauren, who studied politics and international relations at Aberdeen University, moved to Glasgow last year to work with an events company in the city.
After being selected as one of the 18 Miss Scotland finalists, she is now throwing herself into fundraising for the two children's hospitals.
She said: "I chose the Edinburgh Children's Hospital as, when I was young, I had lots of operations.
"I was born with a club foot and the surgeons amazingly corrected it.
"My original surgeon said I would never walk but my mum wanted a second opinion and took me to Edinburgh Sick Kids where they said I would definitely walk. Now I am running the Edinburgh 10k.
"Many operations, appointments, casts and splints later, running and jumping into the Miss Scotland finals, I remain so incredibly grateful and ready to give back.
"I think in the end I had about six or seven operations. I had my last one at Ninewells in Dundee when I was 19.
"When I was younger I was a bit self-conscious and embarrassed, but nobody actually notices."
Lauren has nothing but happy memories from the Edinburgh hospital.
She continued: "I am lucky to be in a position to show my gratitude by running the sponsored EMF 10k alongside the other Edinburgh Children's Hospital Charity representatives, something that, without them, I might never have been able to do.
"I struggled with my confidence from my club foot when I was younger, but am now truly proud of my individual differences."
As well as training for the 10k, Lauren is finalising the line-up for her Glasgow fund-raiser which will include live music, with tickets available via her Facebook page.
She is also hand-knitting scarves for a minimum donation of £10.
The Miss Scotland final is at The Corinthian in Glasgow on June 6.
To support Lauren visit www.justgiving.com/fundraising/lauren-macrae1