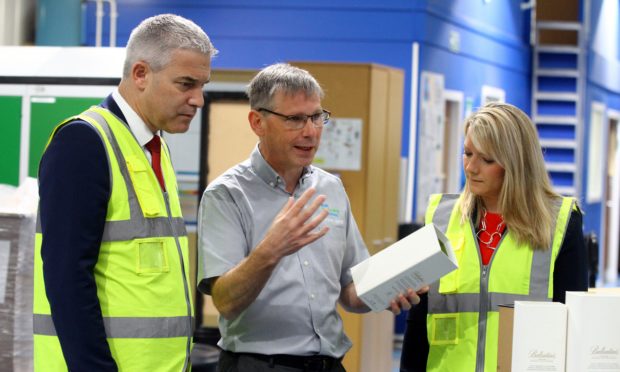 An Arbroath firm has spent "hundreds of thousands of pounds" stockpiling materials due to the ongoing uncertainty over Brexit.
Multi Packaging Solutions (MPS) operations director Steve Larter, whose company produces cases for high-end whisky brands such as Johnny Walker, Balvenie and Dalmore, said it had to bear the cost of the additional expense due to concerns about access to raw materials from Europe.
He said: "We're talking hundreds of thousands of pounds of extra costs that we had to take, short term."
Mr Larter spoke out as UK Government Brexit secretary Steve Barclay visited the MPS factory in Arbroath, one of the company's 15 UK locations, where it employs 93 people.
Mr Larter said he had "shared our concerns" with Mr Barclay – a member of Theresa May's cabinet.
He said the company's customers had also been forced into stockpiling.
"We've done the same with some of our critical raw materials as well. There are extra stocks in place to see us through that period.
"The uncertainty is causing us a lot of concern going forward. Not knowing makes it very difficult to plan for the future."
Mr Larter said the company had recently invested £1 million in new equipment for the Arbroath site and, irrespective of Brexit, had plans to continue growing.
"If anything we want to be taking more people on," he said.
Mr Barclay visited Angus as part of a programme of regional engagement, travelling to the Arbroath factory after meeting with Dundee and Angus Chamber of Commerce.
Mr Barclay said he had listened to the company's issues with the Brexit process but was impressed by the firm's recent success and plans for further expansion.
He said: "I heard a very positive story. The company has just made a one million pound investment in new machinery. Already, the business is doing extremely well and there was an extremely ambitious plan for further growth."
He said the business was "investing in its future."
"That was reflected in the comments from the staff I have met. Most have been with the business for a very long time.
"This is a very successful business and that's reflective of the underlying strength of the economy, and good leadership at constituency level and at Westminster," he added.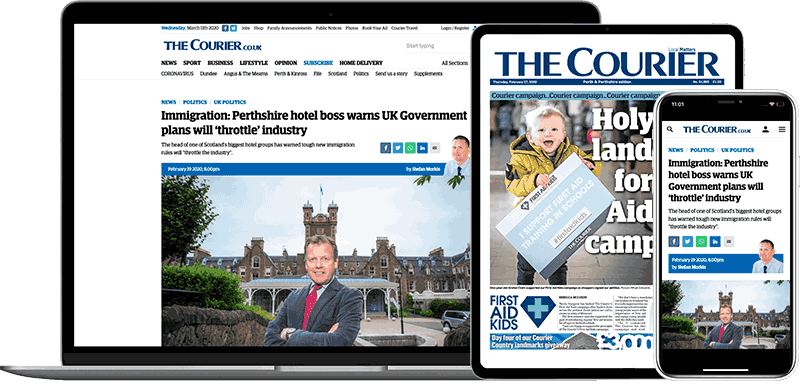 Help support quality local journalism … become a digital subscriber to The Courier
For as little as £5.99 a month you can access all of our content, including Premium articles.
Subscribe