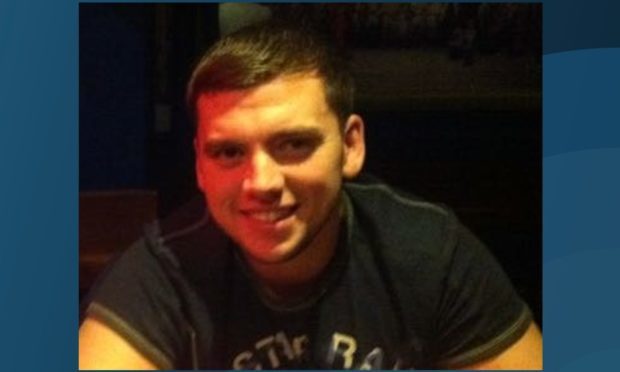 Bikers from across Scotland are to pay a two-wheeled tribute to Angus murder victim Steven Donaldson in a summer memorial run across the district.
Plans for the July remembrance for popular 27-year-old Arbroath oil worker have already been met with a huge response from the motorcycling community.
The Donaldson family has already paid tribute to the Angus community for the outpouring of compassion in the wake of the conviction of Steven Dickie, Callum Davidson and Tasmin Glass for the killing in June, and said they were touched a biker who didn't know Mr Donaldson had launched the idea.
The event will take place on July 20, just a few days before what would have been his 29th birthday.
Hundreds of bikers have already promised their participation through the Steven Donaldson Memorial Bike Run Facebook page.
It will begin in Arbroath before setting off on a slow convoy across Angus, passing through Kirriemuir and arriving at Kinnordy Loch RSPB nature reserve outside the town, where an oak tree has been planted in memory of  Mr Donaldson.
There, the bikers will sit in silent remembrance of their fellow enthusiast before opening the throttles of their machines in what organiser Billy Connell hopes will be a cacophonous tribute of high revs.
Mr Donaldson's family are then to be led home to Arbroath by the motorcycle convoy.
Mr Donaldson's sister, Lori, said motorcycling had always been a huge part of her brother's life.
"If the weather was good when he was home he was always out on his bike with his pals.
"We have been touched that people who never knew Steven would want to do something like this for him.
"Billy contacted us to say that he had been following the case and asked if it would be okay for him to arrange this. He has made all the contact with the bike groups and things like that.
"We spoke as a family after we were contacted and felt that since biking was such a massive part of Steven's life it would be a nice thing to happen."
Mr Connell, 35, a plant operator from Banff and himself a lifelong biker said: "People who didn't know Steven and don't know each other have really felt for the family as they heard about this case.
"The event is something for Steven's family, it's not about me, I just wanted to try and do something to show that people cared and had been affected by what happened to him.
"Since the Facebook page went public things have gone crazy so I hope we will be able to give the family a memory of a nice event at Kinnordy on that day," he added.
The Angus reserve is where Mr Donaldson's body was found in the early hours of June 7 last year, sparking a major investigation which culminated in the five-week Edinburgh High Court trial last month.
The jury convicted his ex-girlfriend Glass, 20, of Mr Donaldson's culpable homicide, while 24-year-olds Dickie and Davidson were found guilty of what a judge branded a "savage and depraved" murder. The trio will return for sentencing on May 30.