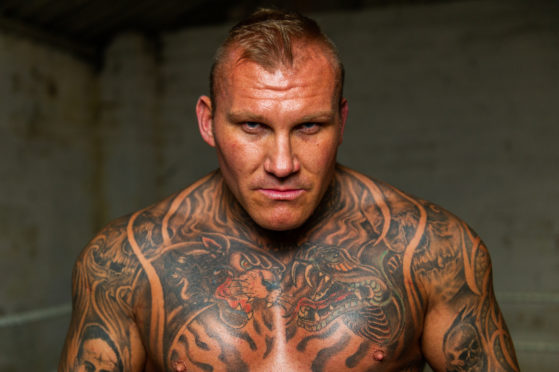 A man who overcame childhood bullying and drug addiction to become a bare-knuckle boxing champion and emerging film star has spoken of his love for Montrose.
Speaking as the film in which he plays a pivotal role premiered in cinemas across the UK, Derek 'Decca' Heggie, is an unlikely film star.
For years, Decca was ruthlessly tormented by bullies from his Carlisle housing estate , including being tied to a tree and having cigarettes stubbed out on his body.
It was not until he was 15 years old that he fought back against his tormentors – and won.
However, he descended into the grip of drink and drugs, and by age 19, he was a drug addict and suffering from mental health issues.
After a decade of drug dependency, it was surviving an overdose that saw him turn his life around.
He said: "I was watching some traveller bare-knuckle fight videos on youtube, and thought to myself, I fancy a go at that.
"A fight was arranged in a well-known London gangster's back garden, which I won, and it all started off from there."
Decca quickly won a name for himself on the bare-knuckle fight scene, and secured the coveted 'Guvnor' title in 2016.
An autobiography entitled "Prizefighter" tells his uncompromising story.
Now aged 35, Decca speaks openly about how he battled with his demons and how he now seeks to help others with mental illness.
Speaking in Montrose, he outlined his latest venture.
He said: "I've gone from bare-knuckle fighting to acting, and I was cast in the film 'The Corrupted', a gangster film, where I play JonJo, the right-hand man of the crime boss."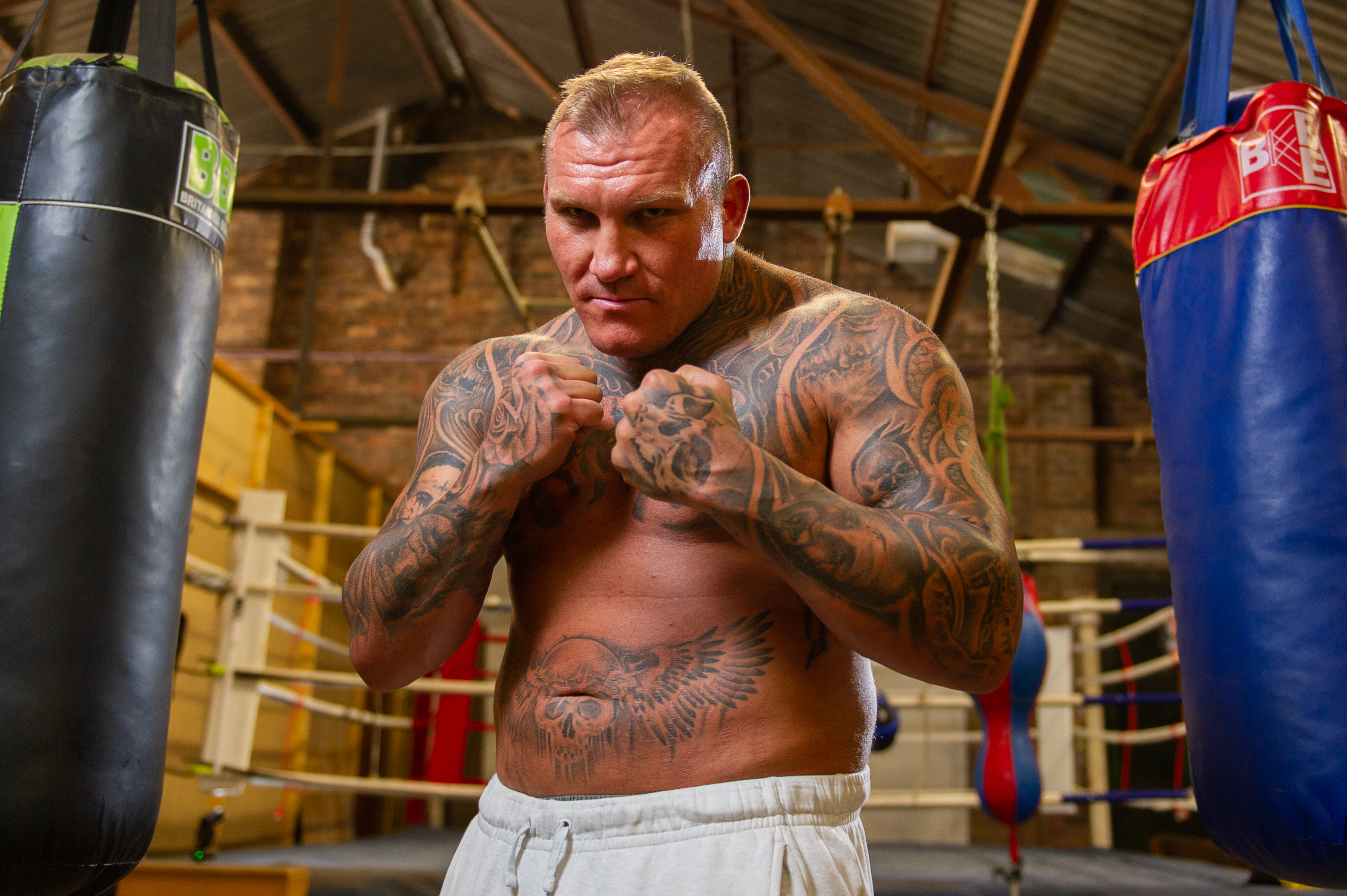 The film, directed by Ron Scalpello, has an all-star cast of household names including Timothy Spall, Hugh Bonneville and Scottish actor and director David Hayman.
It tells the story of an-ex con determined to win back the love and trust of his family, having lost everything at the hands of a local crime syndicate.
Decca said: "It's surreal working with these big names.
"I'm sitting round the table at rehearsals with the likes of Timothy Spall and Hugh Bonneville, and I ask myself what am doing here with these guys?"
"But the thing is, I don't feel out of place there, and they are so good at what they do, it also brings out the best in me too.
"I also find that acting helps me with my mental health, because playing another character can me get into a good place too.
"Acting is my life now, and it's what I want to do."
Mr Heggie also spoke about how much he enjoys visiting Montrose.
He said: "I come up to Montrose regularly, often to train with my friend Mark Stephen at the Hands of Stone boxing club.
"It's a lovely town, and I really like the people, and I enjoy spending time here."
The Corrupted, shot on location in East London is in cinemas now.