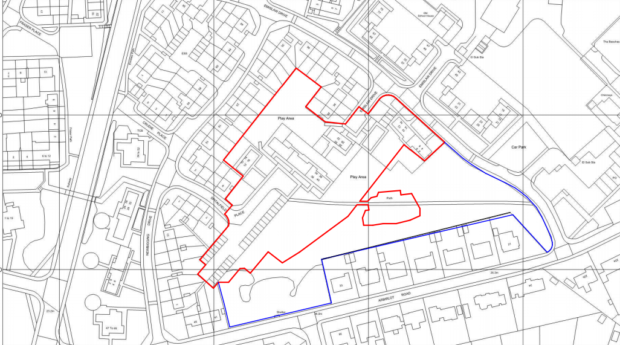 A green light recommendation has come from Angus planning chiefs for a project by the local authority to deliver almost 40 new homes on a site in Arbroath.
The project involves the demolition of 32 flats and their replacement with 38 affordable housing at Newbigging Drive, with a mix of flats and houses in the two-storey development.
Housing will be built in a similar position to the properties being bulldozed and despite neighbour objections over issues including parking, pedestrian safety and amenity impact, Angus development standards committee councillors are being encouraged to give the scheme the thumbs up at their meeting in Forfar on Tuesday.
The application has already been amended to take the proposed housing further away from existing properties at Emislaw Drive and Newbigging Drive following previous objections.
In a committee report, planning chief Kate Cowey says the development would result in a net loss of around 1,900 square metres of open space, leaving an area of around 9,200sqm.
---
>> Keep up to date with the latest news with The Courier newsletter
---
"The council's open space audit indicates that the provision of open space within Arbroath significantly exceeds the Playing Fields Association standard of 2.43 hectares per 1,000 per head of population at 4.23HA per 1,000 per head of population.
"Emislaw Park would benefit from improvement through the provision of new play equipment. The loss of 1,900sqm of open space would not result in the quantity of open space in the area surrounding the site falling below council standards.
"In these circumstances the loss of open space to accommodate affordable housing does not raise any significant conflict with policy."
The report adds: "The proposed two-storey buildings would be arranged around a new vehicular connection between Spitalfield Place and Emislaw Drive with buildings arranged in a pattern which resembles other housing in the surrounding area.
"The development would represent a significant physical improvement to the site and surrounding area."
A total of 41 parking spaces for the development has been described as being above council standards.
Ms Cowey continues: "While concerns are raised regarding traffic and pedestrian safety relating to the new road layout and play park location, those concerns were raised at a time when a different road layout was proposed.
"The road layout has been redesigned so that the route meanders through the site which would naturally calm traffic speeds.
"The proposed play park is now located further from the new road and would be a similar distance from the public road network as existing play equipment. There is no reason to consider the two could no safely coexist."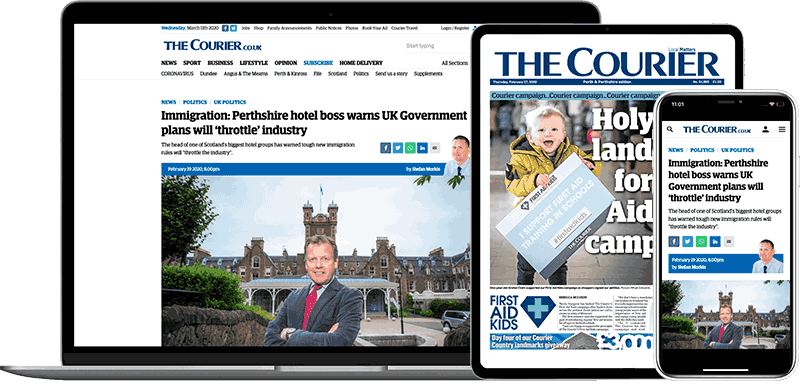 Help support quality local journalism … become a digital subscriber to The Courier
For as little as £5.99 a month you can access all of our content, including Premium articles.
Subscribe