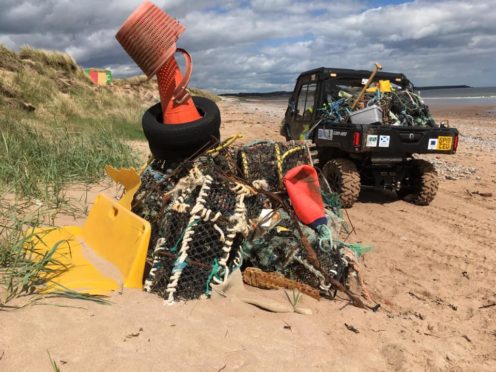 The Great Angus Beach Clean delivered a bittersweet weekend outcome as a huge community response revealed the horrific scale of pollution along the area's busy and popular coast.
Tonnes of rubbish collected by hundreds of volunteers over three days will be taken away on Monday and organisers said the mountain of waste was a worrying indication of the scale of the environmental issue on the local doorstep.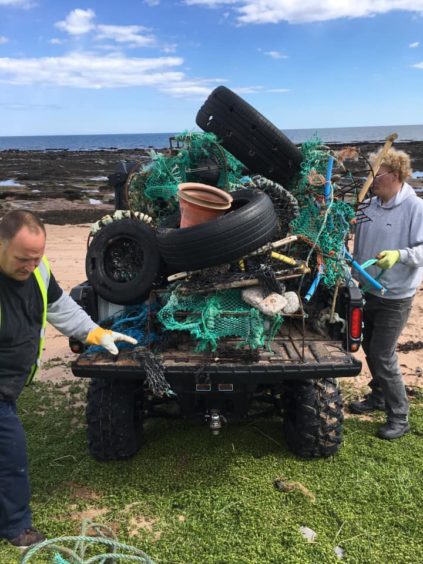 Primary school youngsters helped launch the initiative which tackled the coast between Carnoustie and Arbroath in the largest coastal clean-up ever held in the area.
Over the weekend, locals were joined by environmentally conscious volunteers from as far afield as Edinburgh on the beach sweep, with organisers shocked by the variety and extent of material found.
"We know marine litter is a huge problem but what has been collected in has been beyond even our expectations," said Wendy Murray of East Haven Together.
"While we are absolutely delighted that so many people have turned out to help, the amount of stuff that has been collected is absolutely colossal and that is what is so upsetting."
A huge tally of discarded fishing gear was picked up, including around 70 old creels.
"We've been measuring the ropes and there is over 100 metres, as well as 15 tyres, oil drums full of oil, bicycles and buoys," Wendy added.
"One volunteer who came from Edinburgh had seen the sad story of the humpback whale which died after becoming entangled in fishing gear and what has been collected shows how much of a problem it is.
"It is very upsetting to see what is being washed up on our coast, but we know more than 100 members of the public have been out over the weekend and we are so grateful to them for all they have done."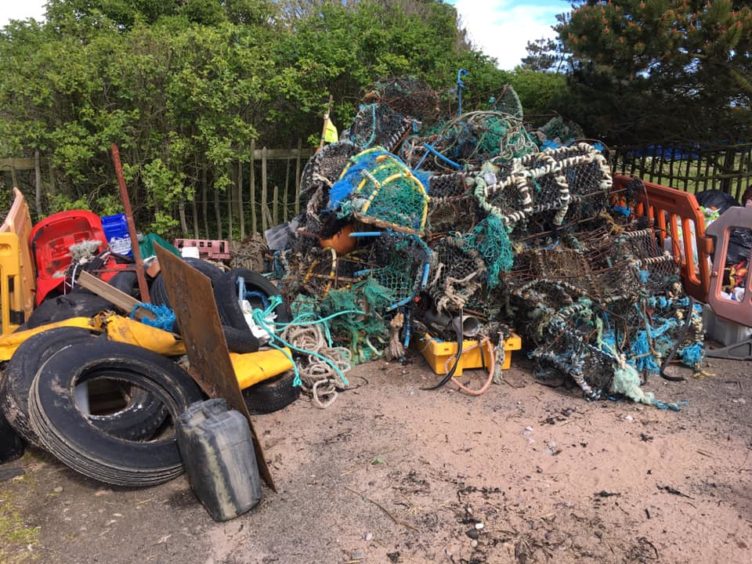 Wendy added: "We have been collecting everything with our ATV and it will be taken away in skips, but there is certainly tonnes of rubbish, and people have also been taking bags of stuff away themselves."
Other groups also added to the clean-up effort, both on the coast and inland.
St Vigeans Conservation Network members swept the lower Brothock Burn to its harbour mouth, gathering a huge collection of rubbish including plastics and industrial waste.
In Forfar, members of the town's Road Runners who regularly pound routes in and around the town tackled six miles of carriageway, collecting almost 40 bags of rubbish and other dumped items.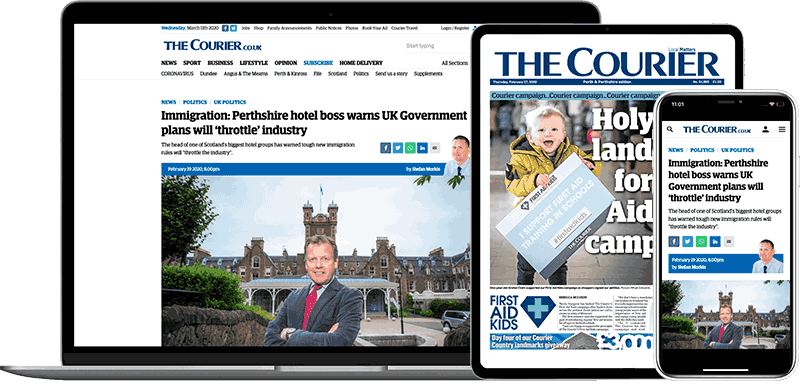 Help support quality local journalism … become a digital subscriber to The Courier
For as little as £5.99 a month you can access all of our content, including Premium articles.
Subscribe