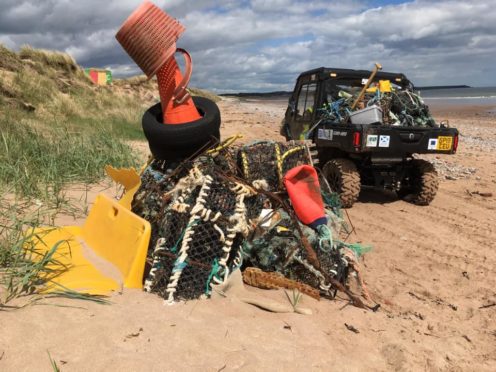 In the sunshine of a late spring day, we are indeed blessed to live in the stunning natural cradle of Angus.
Whether up in the glens or on the North Sea coast, there is an embarrassment of scenic riches right on the doorstep.
Gems which some seem determined to tarnish with their selfishness and stupidity.
Thankfully, others are willing to do their bit to make amends for the misdemeanours of those who think it's okay to treat the Angus outdoors as a local litter bin.
Over the weekend past, those with a pride in the place in which we live turned out in their dozens to do that bit.
Eager youngsters from Arbroath primary schools set the ball rolling on the Great Angus Beach Clean by heading down to the sands last Friday and starting a litter pick which continued across the weekend, bringing out families in their droves to scoop up man's detritus from the stretch between the town and Carnoustie.
Given the focus on marine pollution heightened by programmes such as David Attenborough's Blue Planet, the scale of the global crisis is not something that will surprise most.
That didn't make the sight of the waste piled high on the local seafront any less shocking as mini truckloads were collected from along the coastal sweep and taken to the East Haven collection point from where skip lorries will scoop it up.
You name it, it was probably in that man-made mountain of rubbish.
Plastics galore, tyres, household goods and, sadly, material connected to the rich maritime heritage of Angus and the once thriving fishing port at the Fit O' the Toon.
Clean up organisers were shocked by a collection of more than 70 creels which formed part of the weekend haul, equipment which fishermen would have once laid out good money for in their quest for valuable crustacean profits.
Yards and yards of rope which may once have linked them together was also recovered, its indestructible qualities the kind which contributed to the death of a magnificent young male humpback whale washed up on an East Lothian beach last month after entanglement led to its drowning.
The weekend rubbish pile may have been a sad scene, but the enthusiastic response to doing something about the problem is a hopeful signal the tide is turning against the scourge of marine litter.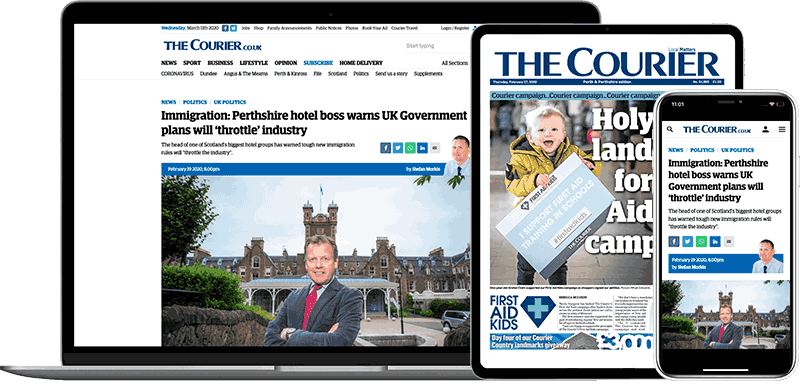 Help support quality local journalism … become a digital subscriber to The Courier
For as little as £5.99 a month you can access all of our content, including Premium articles.
Subscribe