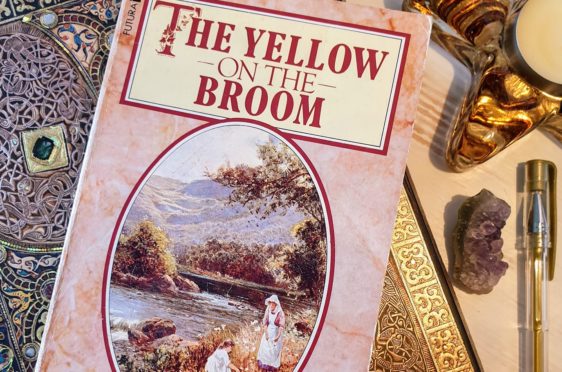 The iconic tale of life as a Scottish Traveller living in Angus is to be adapted into an illustrated children's book called 'Wee Bessie'.
'The Yellow on the Broom', considered a cultural classic, tells the story of Betsy White, who was born into a Traveller family in 1919.
Living the traditional Traveller lifestyle, the family moved around the country, only settling down in one place during the winter.
The Yellow on the Broom was the first book to be written by someone from the Travelling community in Scotland and offers an insight into the life of Travelling people and children in the 1920s and 1930s.
David Pullar, Betsy's great grandson, and chairperson of the charity Heart of the Travellers (HOTT), which aims to highlight the Scottish Traveller's culture and heritage, is bringing the story to life for a new generation.
Mr Pullar said: "Betsy, or as she was affectionately known, Bessie, would have celebrated her 100th birthday this year so it seemed the perfect time to share her story with a new and younger audience.
"I wanted to adapt her story into a format that will appeal to three-to-seven-year olds, an age unlikely to know much about the travelling community, and young enough to learn about a different culture with open minds.
"We also hope to encourage Traveller children to learn more about their own cultural identity, gain pride in their heritage and engage in discussions about shared and individual life experiences."
After a successful bid to the National Lottery for more than £9,000, a total of 500 copies of Wee Bessie will be donated to libraries and primary schools with reading sessions carried out by HOTT, introducing Scottish Traveller heritage to younger pupils.
As well as being immortalised by the famous folk song of the same name, The Yellow on The Broom has been taken to the stage in the highly acclaimed play by Dundee Rep Theatre last summer.
Jess Smith, HOTT spokesperson, said: "There are 32 Traveller sites in Scotland with onsite welcome centres or education pods.
"Thanks to the funding, not only is the book being realised but each one of the sites will also receive copies of the book."