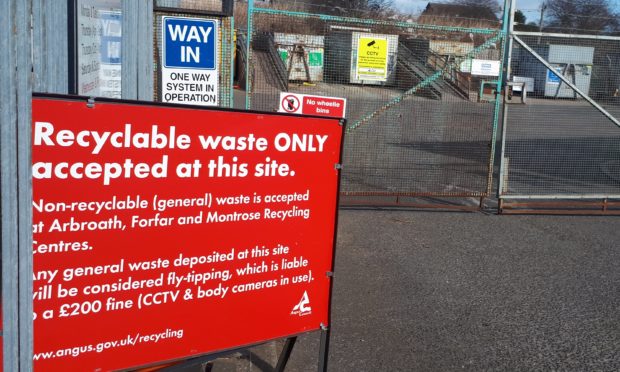 The controversial decision to remove waste disposal facilities from four sites in Angus has boosted recycling rates.
Council bosses removed waste skips at Monifieth, Carnoustie, Kirriemuir and Brechin as part of a plan to save £250,000 and encourage more people to recycle.
The savings were dependent on recycling rates breaking the 60% barrier, which the most recent figures confirm has now taken place.
The increase is partially down to more waste once destined for landfill, such as timber and soil, being recycled instead.
A council spokesperson said the decision to remove the waste disposal facilities had helped push recycling rates from 47% to 63%.
He said: "The March figures show that the recycling rate was 63%.
"This very positive result is mainly due to more timber, plasterboard, rubble, soil, turf and garden waste being collected," he added.
He said councillors decided to keep seven recycling centres across Angus rather than "the complete closure of  facilities at Brechin, Carnoustie, Kirriemuir and Monifieth."
He said keeping  the centres while making savings was "not without challenge."
"But it can be achieved through the current operating hours and by smaller centres at Brechin, Carnoustie, Kirriemuir and Monifieth being exclusively recycling centres, not accepting mixed or general waste," he added.
He said the new waste arrangements were introduced in February this year.
He said: "Indications from the first few weeks of the re-design proved positive with recycling rates climbing when compared to the same period last year."
Waste skips were temporarily reintroduced to the sites during the recent bin operators strike, but were removed again at the start of May as the facilities returned to recycling only.
Councillor Brian Boyd, Independent, said he and colleagues had asked for a further breakdown of the figures to see how recycling rates had been affected in the various parts of Angus.
He said  rates in the south of the area had already been above average prior to the removal of the waste disposal facilities.
"The decision to remove the skips is still discriminatory against South Angus. It is the only locality that is not treated is the same way as the others," he said.
"I have an elderly lady in Carnoustie and what are they expecting her to do with her occasional rubbish that won't fit in her purple bin?"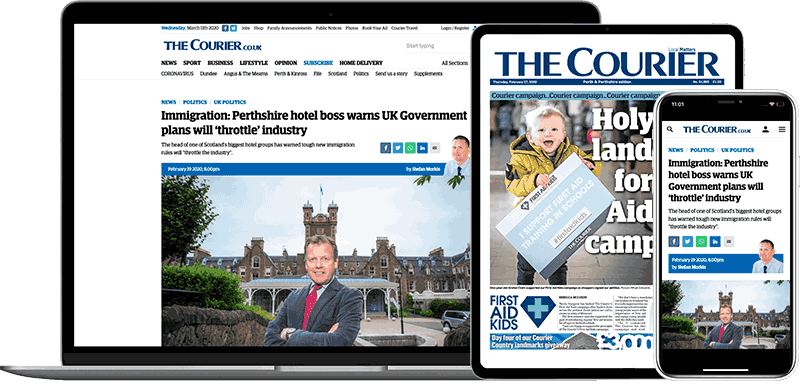 Help support quality local journalism … become a digital subscriber to The Courier
For as little as £5.99 a month you can access all of our content, including Premium articles.
Subscribe