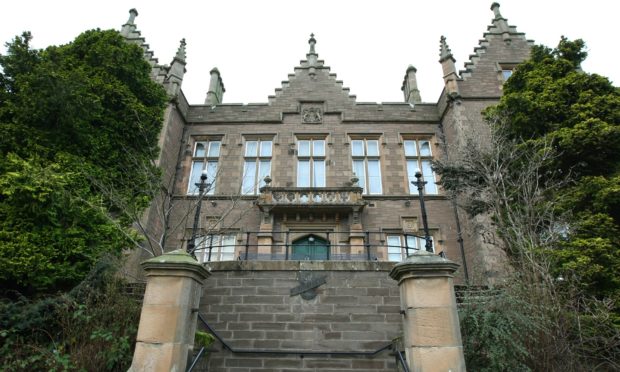 A domestic abuser who spat on his ex in an attack overheard by a 999 call operator has been given a chance by a sheriff to prove the offence was a one-off.
Paul Elliot had smashed the woman's door of its hinge as he burst his way into her Arbroath house in the early hours of the morning.
The terrified woman managed to make an emergency call and was heard pleading: "Paul, get off me."
Elliot then fled the scene but was arrested when he showed up again soon after.
The 32-year-old, of Stoneycroft Lane, Arbroath appeared for sentence at Forfar Sheriff Court having previously admitted behaving in a threatening manner at an address on February 10, forcing his way into a property and assaulting a woman, spitting on her head and stealing a mobile phone.
Depute fiscal Matthew Kerr said the woman, who had been in an 11-month relationship with Elliot, was wakened by him demanding entry to her home just after 1am.
She told him to go away, warning Elliot she would contact police, but he forced his way through the door with body pressure, confronted her and spat on her face.
"The complainer telephoned 999 requesting the police, and thereafter the complainer and accused engaged in a struggle and she ended up on the floor," added Mr Kerr.
"The operator at the other end heard her plead: "Paul get off me".
Police found the front door had been broken off its top hinge and the bolt holding it had split.
"The complainer was found in a distressed state," the fiscal said.
Defence solicitor Robin Beattie said: "My client is a first-offender in good employment.
"The relationship is now over, it was not going well and it ended badly."
Sheriff Martin-Brown told Elliot: "The criminal justice report has given a lot of background and it is clear you have expresses remorse and genuine regret.
"In light of that I will follow the recommendation in the report to defer sentence for six months and will see you back here to show that this has been a one-off."
He will return to court in November.