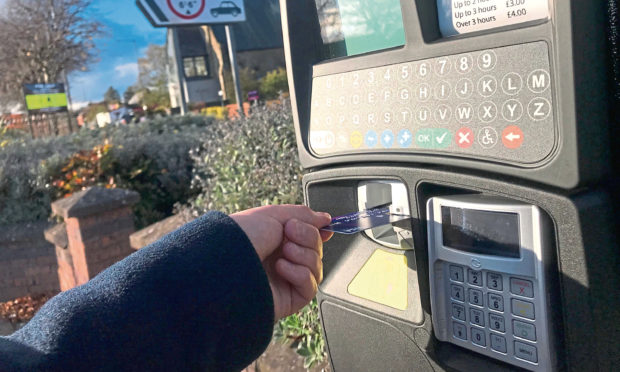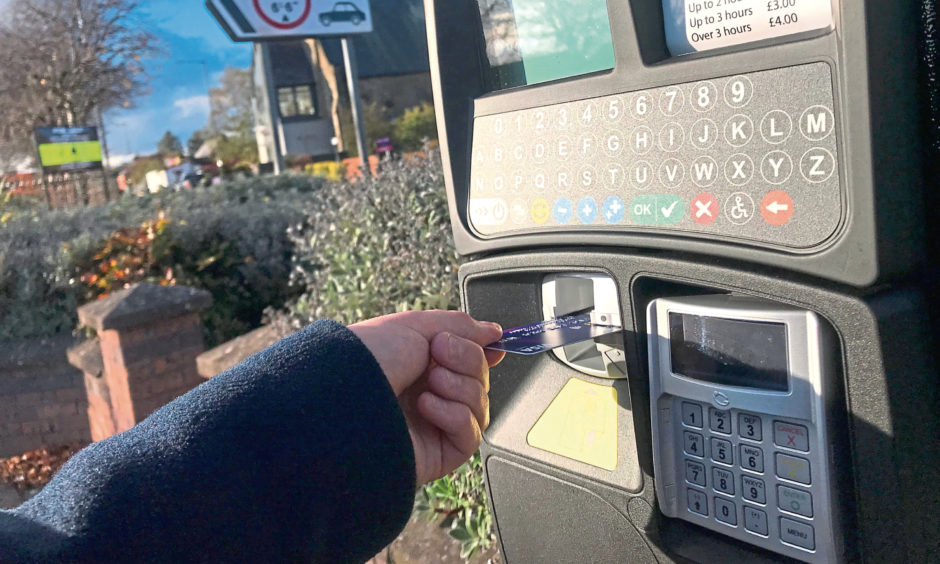 An administration councillor has broken ranks and claimed the re-introduction of parking charges has been "a disaster for Angus".
Arbroath East and Lunan Independent Lois Speed – a member of the Tory/Independent/Lib Dem ruling coalition – also revealed that she has resigned from the council member/officer working group on parking.
Charges have proved hugely contentious since they were introduced by Angus Council on November 1, leading to angry protests and even vandal attacks on the card-only machines.
Businesses have also reported declines in takings and social media has been peppered with photographs of half empty car parks during the working week.
The lack of a cash payment option has been heavily criticised by car park users.
A council member/officer working group was established to consider a coin-operated system or a scratchcard arrangement which would involve motorists picking up permits from local shops.
Upfront costs of installing additional cash parking meters will cost more than introducing parking scratch cards at local shops and outlets.
Ms Speed revealed she quit the group prior to the 'Have Your Say' survey going out to public consultation after claiming taxpayers were not being given the full picture.
She said: "The introduction of parking charges has been a disaster for Angus.
"The people of Angus have spoken loudly and reacted angrily to what they saw as an ill-thought strategy.
"In joining the member/officer working group it was my intention to ensure that there was thorough research and investigation into alternative payment methods.
"I have observed people struggling with the machines but I've also watched others using them without any problems.
"Some drivers refuse to pay, whilst some are nervous of using their bank card."
The survey, which closes today, is available via the Have Your Say section of the council's website and in paper form at all Angus libraries and Arbroath's Access office.
It points out a cash payment option would be more costly to introduce than a scratchcard scheme.
Ms Speed said she believed in "local democracy and public participation in decision-making" but disagreed the costs were not included in the survey.
She said it was unfair to expect residents to make a decision on whether to vote for a coin-operated system or a scratchcard arrangement "without the full facts".
"Any additional spend will be borrowed resulting in a repayment burden for years to come," she said.
"There must always be extreme caution when using taxpayers' money, especially when the council is coping with demographic changes and increased demands.
"Angus has many high-quality businesses and we, as local shoppers, must continue to support them.
"It is our duty as local councillors to work together to find a cost effective solution that brings people to our high streets."
Council leader David Fairweather said the administration was "not a whipped group" and members were always encouraged to "challenge decisions".
"Lois believes it would be a backward step by putting in cash machines but it doesn't matter what we do – we are never going to keep everyone happy on the payment method," he said.
"Parking charges are here to stay and we are taking steps to make it easier for the public to pay for parking."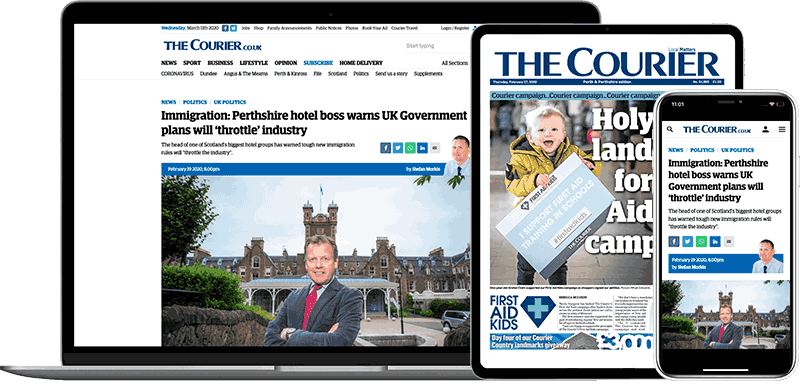 Help support quality local journalism … become a digital subscriber to The Courier
For as little as £5.99 a month you can access all of our content, including Premium articles.
Subscribe