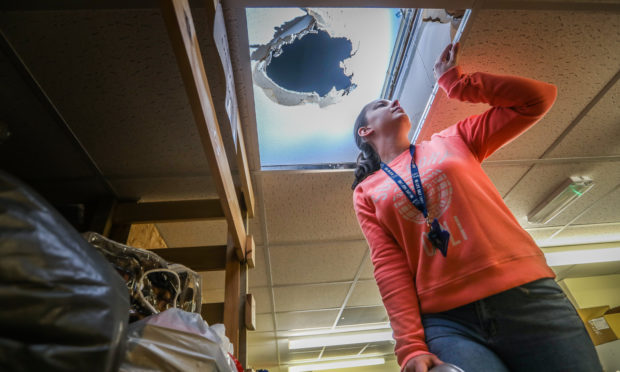 A group of Angus youths dicing with death by climbing up town centre buildings has been warned it is only a matter of time before one of them loses their life after a youngster fell through the roof of a charity shop.
Police Scotland officers are investigating the latest incident which took place on Thursday evening in Forfar town centre.
Staff at the Chest Heart & Stroke Scotland shop were left "shocked" and "devastated" after they found the rear of the building badly damaged.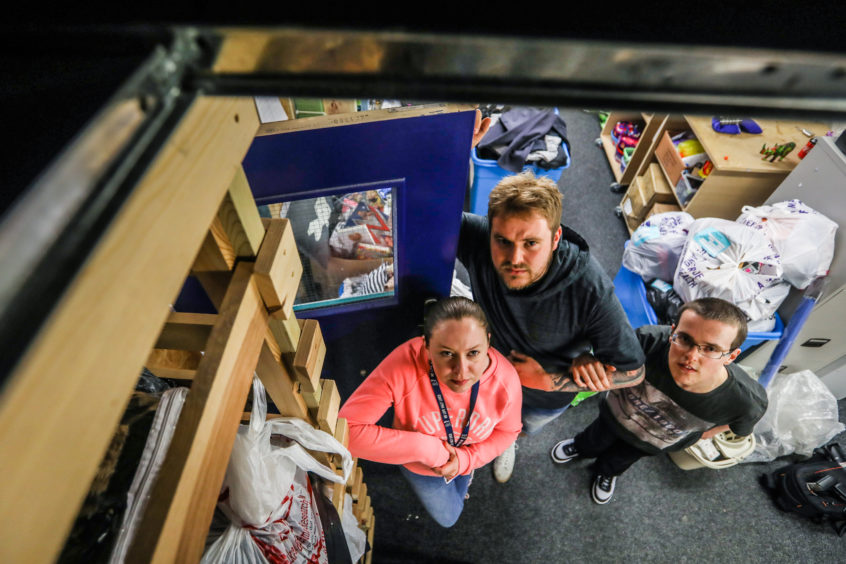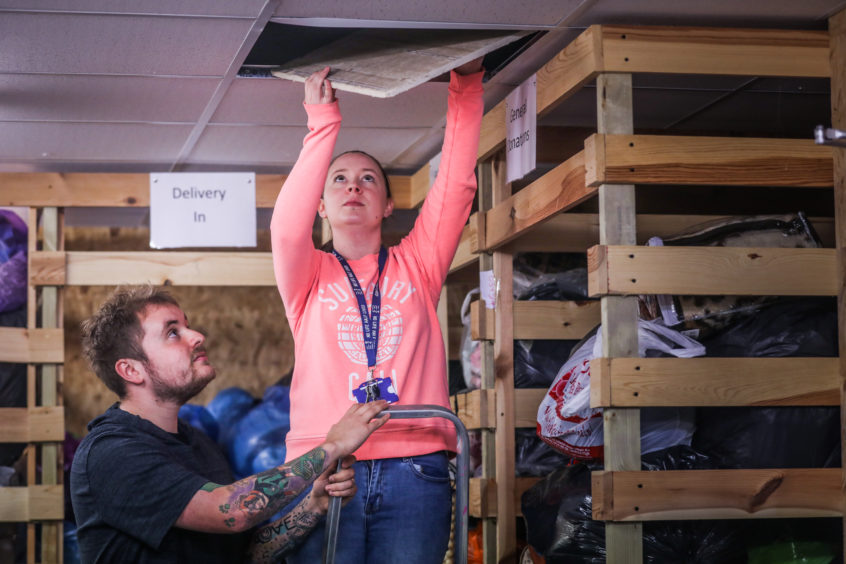 They initially thought the building had been targeted by thieves.
It later emerged the ongoing craze of youths climbing on the roofs of Castle Street buildings had resulted in near fatal consequences.
A police spokesman confirmed a group of youths ran across the roof on Thursday evening before one of them fell through it.
It is not known if the individual involved was injured as the group ran off.
The spokesman added: "Police Scotland is investigating a vandalism to the roof of a shop in Castle Street, Forfar, on the evening of Thursday May 23.
"Officers are following a positive line of enquiry."
The craze first came to light last month following reports thrill-seeking youngsters were spotted climbing up the roof of the two-storey Clydesdale Bank building in Castle Street, next to the Chest Heart & Stroke Scotland shop.
Shocked locals raised the alarm after taking photos of the youngsters' antics.
Their life-threatening behaviour was condemned by Angus councillor Braden Davy, Conservative member for Forfar and District.
Commenting on this latest incident he warned: "This is absolutely reckless behaviour and wanton damage to buildings in Forfar.
"Young people need to understand their actions have consequences, and engaging in this foolish and quite frankly stupid activity, for whatever reason, is never justified.
"A local charity shop has been damaged, how many more?
"Staff could have been injured, and how long before someone loses their life for a stupid dare.
"Parents, and others, should check where young people are heading and reiterate, actions have consequences.
"I hope Police Scotland will find those who caused this damage, and send a clear and strong message that this behaviour isn't acceptable."
Jay Hogarty, director of retail, Chest Heart & Stroke said: "Our shop staff and volunteers were shocked when they heard the news and we were all worried we might have had a break in.
"Thankfully nothing was stolen but there was extensive damage to the back of the shop.
"We have been overwhelmed by the support we have received from the local community.
"The money raised in our shops helps people living with chest, heart and stroke conditions to rebuild their lives."