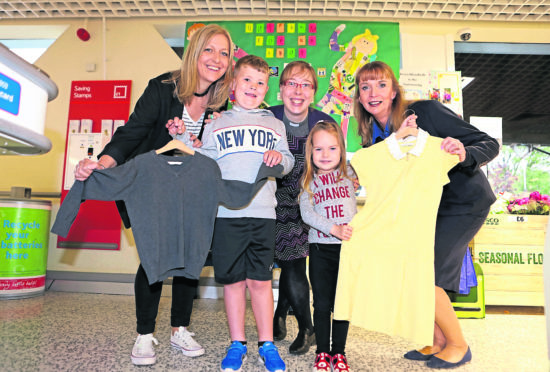 A uniform swap shop has been set up to help local families and keep clothes out of landfill sites.
Primary one pupils and nursery children from the Grange Early Years Eco Warriors came up with the idea of recycling school uniform items during their transition visits.
The 'pop up shop' will give people a chance to donate uniforms which are too small or unwanted to give other families a helping hand.
Pippa Landsburgh, principal teacher of Grange Primary School, said: "Our local minister Rev Fiona Reynolds was asked if the church hall could be used as a place for the pop up shop, to which Fiona kindly agreed.
"Grange nursery sent invites to neighbouring schools, Seaview Primary and Monifieth High to ask if they would join us to which they have accepted.
"The idea is that school uniform including gym kit, water bottles, packed lunch boxes and school bags can all be donated.
"Anyone can visit the pop up shop and take what they need for free or they can choose to bring something to swap.
"This is organised for the community as a way for us to keep clothes out of our landfill sites, recycle and help families in our community."
Uniforms can be donated at school any time before noon on June 28, handed in to Monifieth Parish Church, given to any church member or left outside the side door in bags marked 'pop up shop'.
Volunteers from the school or church will then launder, repair, fold and sort the clothes over June and through the holidays.
People will be able to collect as much uniform as they need at Monifieth Parish Church between 10am and 4pm on Saturday June 29 or daily from July 1 to July 5 between 10 and 11am or 2 and 3pm.
There will be another session again during the week of August 5 until August 9 between the times of 10 to 11am or 2 to 3pm.
There is no charge and people can have as much as they want or need.
At the end of the holidays the school will create a stock list of what is left and let each school know what it has in its storeroom.
The group is also looking for volunteers to launder and label all the uniforms donated which can be done on the school Facebook page or by emailing c.grant@angusschools.org.uk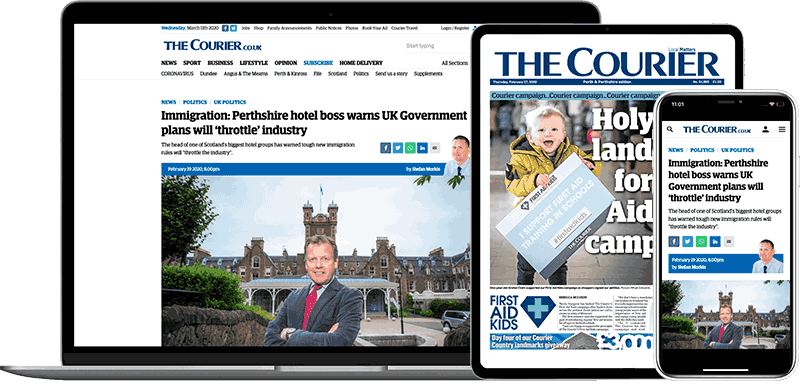 Help support quality local journalism … become a digital subscriber to The Courier
For as little as £5.99 a month you can access all of our content, including Premium articles.
Subscribe