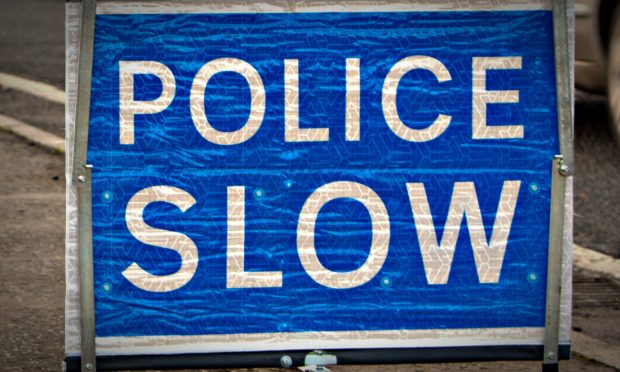 Seasoned bikers have slammed the state of Angus roads as a major risk to rider safety.
In response to a call for middle-aged motorcyclists to be subjected to shock tactics to cut the number of fatalities and serious accidents, lifelong enthusiasts have claimed a lack of infrastructure investment is creating "sub-standard" streets and rural roads, heightening the hazards they face each time they get in the saddle.
Data which revealed Angus has missed three out of four key road safety targets has led to the creation of a member/officer group which will look at areas including efforts to cut accident rates and the state of the area's roads.
The worrying statistics brought the suggestion from one councillor older motorists might be exposed to hard-hitting education along the lines of the Safe Drive Stay Alive initiative for teenagers.
It has prompted a response from local bikers who say they have to run a daily gauntlet of dangerous roads and inconsiderate car drivers.
Graeme Laird from Forfar said: "I've ridden bikes all my life and the fact is a lot of the roads around Angus are sub-standard.
"They are getting to the stage now that some of them are more suitable for a trials bike rather than a road bike.
"Forfar has horrendous surfaces for a town in Angus, there are some parts of the town centre where there are ruts in the road which are very difficult to get out of if you are on a motorbike.
"There are holes and bumps in the roads you have to dodge round everywhere you go.
"I do think that if people are passing their test on a motorcycle or car now they really need defensive driving and awareness training, and people drive like lunatics now, but I really feel a lot of the roads are either already not fit for motorbikes, or soon will be."
A member of the Scottish Classic Motorcycle Club, Harley Davidson owner Mr Laird, 65,  added: "One of the other hazards for motorbikes is the repairs to the roads, where we have high patches that can be a real problem.
"I am a member of a club with a big membership and among the behaviour of our riders I don't recognise the criticism that has been made.
"Accidents will always happen, but motorcyclists are road users as well and these roads are continuing to deteriorate because nothing is being done to keep them in good order."
Another rider, Alan Bork said: "It would be better to train car drivers to pay attention – using indicators, speeding in 30/40 mile per hour areas, staying on the correct side of the road on corners, using their mirrors and staying off mobile phones when driving.
"My wife and I use our bike for runs for with friends and have attended three police training days.
"We are not perfect, however at least once a week some idiot driver will pull out in front of me either because they are not paying attention or I will have  to slow down to avoid an accident."