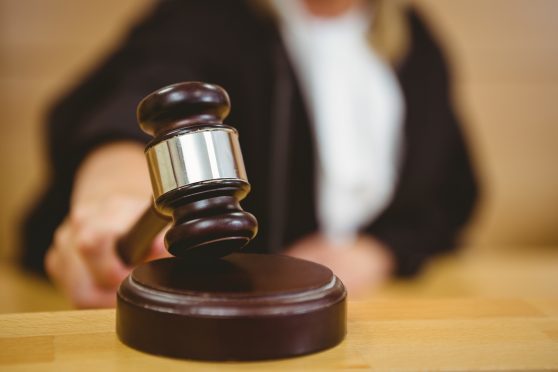 A prominent Angus solicitor has been struck off after a disciplinary tribunal ruled his professional misconduct presented a "danger to the public…likely to seriously damage the legal profession."
John Fleming Hamilton, known as Ian, was the sole partner in the former firm of Maclean and Lowson, based in Forfar and which also previously operated an office in Kirriemuir.
The Kirriemuir 62-year-old was called before a March tribunal hearing following a complaint lodged last June by the Council of the Law Society of Scotland with the Scottish Solicitors' Discipline Tribunal.
It involved five separate complaints relating to a Law Society of Scotland financial compliance inspection and seven individuals for whom the lawyer had acted on matters including executries.
He was found guilty of professional misconduct over matters dating back as far as 2011. Offences included failing to tell clients he was suspended, taking client funds in breach of professional rules, failing to maintain client confidentiality and failing to act in the best interests of clients.
Fees involved in the matter totalled almost £20,000.
In a number of instances, the solicitor had taken client account funds as fees, despite being officially warned three years earlier by the Law Society he should not do so.
Mr Hamilton, who was previously suspended from practice in 2013 and sequestrated the following year, was described by his legal counsel as a solicitor who had practised with distinction, including serving on the Council of the Law Society of Scotland for almost a decade.
The hearing heard a banking error in 2013 had led to difficulties which had "effectively destroyed" his firm.
He had become unwell with stress and the tribunal heard he felt his "life's work was falling apart".
However, the respondent's legal counsel submitted to the tribunal that, with the benefit of hindsight, his client had "rather taken his eye off the ball."
The tribunal was critical of Mr Hamilton for adhering to the view that "it was his money, it was just in somebody else's name".
In a lengthy judgment, the tribunal described the lawyer's behaviour as a "serious and reprehensible departure from the standards of competent and reputable solicitors.
"It did not consider that the respondent had demonstrated insight into his conduct, as he continued to advance the position that historic balances belonged to him," the findings stated.
"A solicitor who has been guilty of dishonesty with clients' money has forfeited the respect and the trust of colleagues and has disgraced the profession.
"The conduct across the whole complaint demonstrated a danger to the public and was likely to seriously damage the reputation of the legal profession. His conduct showed he was not a fit person to be a solicitor.
"Therefore, the tribunal ordered that the respondent's name be struck off the roll of solicitors in Scotland."