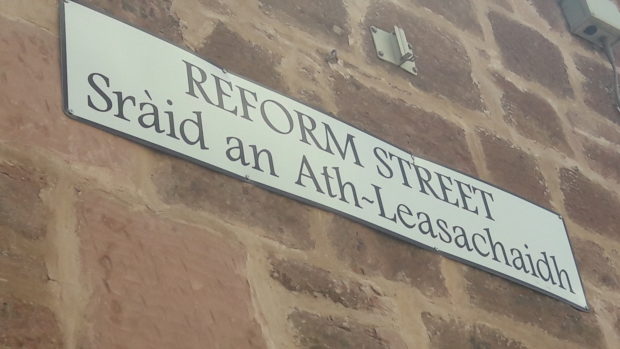 A councillor has raised concerns over a specialist Angus Gaelic class having a single-figure pupil roll while as many as 33 youngsters may be taught together in the classroom next door.
Forfar Independent Colin Brown raised the issue as Angus policy and resources committee members had their say on the next stage of implementation of the authority's Gaelic language plan, which will see more street signs in English and Gaelic and a bilingual council logo included in the programme up to 2024.
The 2001 Census found 0.45% of the residents in the Angus Council area were Gaelic speakers, but the figure had fallen to 0.37% within a decade.
The draft plan will be subject to a six-week public consultation before being submitted to Bòrd na Gàidhlig. While officials have said there are no financial implications arising as a result, a Kirriemuir mother took an impassioned plea to the Forfar debating chamber to condemn what she said was a "waste of money".
Emma Redford told councillors: "At a time when literacy and numeracy is at an all-time low, should all our available teachers not be focused on teaching our children in English.
"Some of our schools are not even getting enough money to keep modern languages. People are learning Russian and Mandarin, they are doing it in their own time and at their own expense.
"I respect people who want to learn Gaelic but let them do it in their own time at their own expense.
"At what point at you all going to stop wasting money? When are you going to truly represent the people of Angus?
"Surely it is time to focus the money that's available on the highest priority needs."
Members unanimously approved the draft plan – a legal requirement – but Forfar councillor Mr Brown admitted he was uncomfortable with the situation at the town's Whitehills primary, home to the only Gaelic medium unit in Angus.
"There are seven or eight Gaelic-speaking children in one class, but in another class there are going to be 33 and that seems to be something which we should consider.
"There is also certainly going to be a cost, I am not saying to whom, but there will be a cost."
Montrose SNP councillor Bill Duff said: "I think the objections for me are more part of the Scottish cringe.
"This has been on the statute books for many years and I don't think it was controversial at the time."
Opposition group leader, Forfar councillor Lynne Devine said: "I think it's nice to see. It brings that idea of a different culture which people enjoy coming to Scotland for."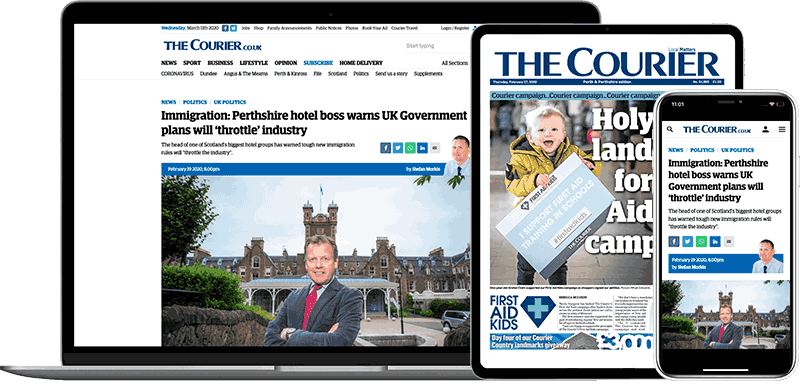 Help support quality local journalism … become a digital subscriber to The Courier
For as little as £5.99 a month you can access all of our content, including Premium articles.
Subscribe