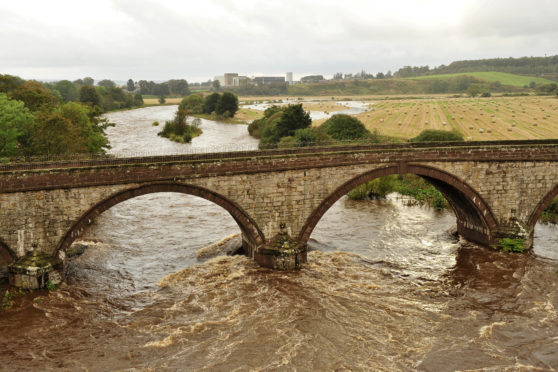 Police say they will send patrols to target litterbugs taking the shine off an Angus beauty spot.
The pledge from the community policing team for Montrose follows concerns about rubbish being left behind by the stretch of water that runs alongside the A92 underneath the lower North Water Bridge near Hillside.
The area has long been a popular summer spot where youngsters gather to go swimming between the two bridges.
The land owner has told police he does not want to prevent people from gathering there but is asking those who do to take more resoponsibility for their behaviour and actions.
Sergeant Clark Renilson from the community policing team said: "We are not trying to spoil anyone's fun, and all we are asking is for people enjoying the countryside in Angus to be thoughtful and considerate.
"Police will be carrying out regular patrols during the summer months, and will be more than happy to speak with anyone and give advice if required."
Police said the clear message is "take away all your litter" and "keep yourself and others safe".
A Police Scotland spokesman said: "The Montrose and Brechin community policing Team are asking the public and particularly young people to be mindful of the countryside and take their litter home with them.
"The area itself is one of beauty and provides a service to the local community by virtue of attracting visitors to the area and employment."
The spokesman said the large numbers of people using the site was also causing concern from a safety perspective.
"Take particular care not to drop things like bottles, cans or plastic bags as these can damage machinery and if eaten by a farm animal, wild animal or fish they can cause severe injury or death," he added.
"Do not leave any food scraps or associated packaging as these might be eaten by animals and help to spread disease."
The plea comes as volunteer groups across the county are taking up the fight against littering. Efforts include the biggest beach clean ever held in Angus, which took place a few weeks ago.
Pressure group Angus Clean Environments (ACE) has warned rising levels of fly-tipping and littering across the county could have a negative impact on wildlife and visitors to the region.
A spokesperson for Montrose Academy Parent Partnership has told parents: "Police will be carrying our regular patrols during the summer months but if you can make your child aware that would be appreciated."