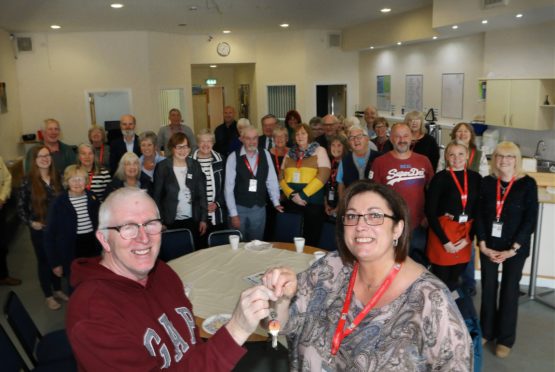 The purchase of an Angus property which is used to help people struggling with addiction and those with mental health issues has brought with it plans to expand the services on offer.
Reverend Martin Fair from St Andrew's Church in Arbroath set up the Havilah Project in 2006 after the congregation wanted to reach out help people break free from addiction.
The success of the project was recognised when it secured a Queen's Award for Voluntary Service, after helping a number of people get clean from drug or alcohol dependency, with some moving into work or further education.
This year, the team increased their services and began to assist people suffering from mental health issues.
Now, through a combination of grants and a loan from the Church of Scotland, the Havilah base in Fisheracre has been purchased, and the move has heralded an expansion of the support available.
Mr Fair said that the purchase of the venue sends a message of permanence about the work of the church at Havilah.
He said: "Being able to buy the building shows that we are not going anywhere and are really committed to the work we do, helping people with a broad range of support needs."
Mr Fair added that a new project worker had been appointed, with a view to developing group work, which will enable more in-depth support.
A garden project is also in the pipeline, and a community choir, Coisir Sunnd, which is open to singers and non-singers alike, has already attracted a number of members.
He said: "There is a good body of evidence that singing can be beneficial, and more so when people sing with others.
The purchase was marked by a special event at the building which was attended by supporters and figures from the local authority.
Arbroath East and Lunan Conservative Councillor Derek Wann said: "I think the purchase of the property is an important move that will give a lot of reassurance to those who receive support from this amazing service.
"I was delighted to attend the event this evening, and I would like to congratulate everyone involved in a project which delivers much-needed support in a compassionate and non-judgemental way."